May 2014 - Celebrity Solstice to Alaska - Inside Passage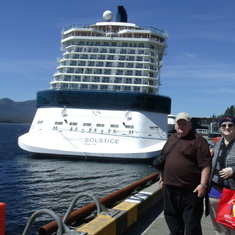 Very nice cruise. It met a lot of our expectations. Our cabin attendants were very nice and went out of their way to make sure we were comfortable and that we had everything we needed.
I think the menu could use a lot of improvement. I believe most days that there were usually only 1 or 2 different items available. It seamed that must items were there every meal. The food was good. I would have liked to had seen more of a different variety every day kind of like Carival cruises.
I was also disappointed that we could not actually see the Tracy Arm Fjord glacier.