June 2014 - Celebrity Solstice to Alaska - Inside Passage
Our First Cruise-------A WINNER!!!!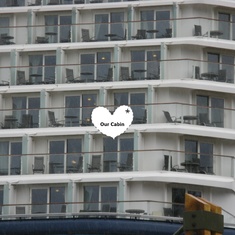 After extensive research and input from blogs, we chose Celebrity Solstice for our first cruising experience. We were not disappointed and know we made the right choice. Every aspect of the ship met or in most cases exceeded our wildest imaginations. Specific onboard experiences that stand out include:
Staff: Waitstaff was very attentive and eager to please. Once they knew what we wanted they were quick to provide in a most expeditious manner. Courtesy and professionalism were hallmarks. They were very engaging in conversation. Cabin stewards were always considerate of our privacy and upon our departure immediately cleaned and serviced the cabin. They were willing to greet us and briefly talk even if engaged in cleaning acivities. They treated us as though we were cherished guests.
Food: Outstanding in the main dining room. Excellent changing daily choices with a static number of dishes as well. Steaks were perfectly prepared. Buffet had great choices but some dishes lacked the tasty factor. However it is a buffet for 2800 different palates. We did not visit any of the speciality restaurants. The Aquaspa cafe had a very good selection of alternative, healthy foods.
Activities and shows: There is no down time on this boat. Every waking minute contains opportunities for learning and personal enrichment, fun, and entertainment, The fund raiser for breast cancer was especially meaningful. The glass show was something we wished we had attended more often. The off boat excursion to Tracy Arm is NOT to be missed. It was the highlight of all the excursions we took.