January 2016 - 4 Night Western Caribbean (Miami Roundtrip) Cruise on Carnival Ecstasy
Value, Fun, Sun, Explore!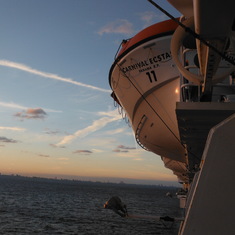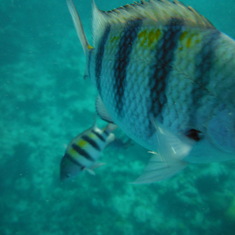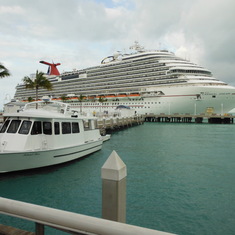 My wife and I had a good time on the Carnival Ecstasy...plenty of music, lots of young folks (20's-30's), but also families, etc. The ship crew did a fantastic job keeping things going, cleaning, cooking, activities and the like. The Cruise Director Adam was good at his job.
We had a beautiful sunset leaving Miami on a short promenade deck on deck 10! that, followed by a delicious Lobster Tail dinner (+$20: worth it) that was memorable and repeated later in the cruise.
I always recommend "Your Time Dining", I can't stand being stuck with eight strangers for an entire week at a pre-set table or even four days with the set-time dining. We never waited more than 10-15 mins. max. there were some very nice people on the cruise, some which we met in the dining room ("share").
I jet-skied for the first time in Key West (a blast). I snorkeled at "Aquarium" beach (short boat stint) at Cozumel. If you are reading this, I always also recommend renting a scooter ($35/day + gasoline) in Cozumel: the road is straight, flat and fantastic! (Up to two people per scooter.)
Punchliners with standup comedy was LOL funny! Even the 18+ late night stuff was hilarious...not bad language, but naughty imagery! Really, much better than the other cruise lines.
Plenty of bars, lounges, entertainment was top notch. We missed the musical/dance shows but saw the "Love & Romance" game - you're familiar with it on other Cruise Lines - and it was LOL funny!
We had to say goodbye after four days, but a great value. Do it! And, especially if you are a first-timer and wary,...a four night cruise is the best way to test the waters! :-)
Only two negatives: Loud piped music at dining room. No Song List booklets at Karaoke.