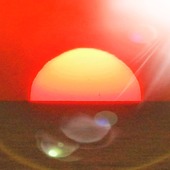 tony66
Loved prior cruises with Norwegian Cruise Lines on the Pearl - Panama Cruise from Miami; April 2017. Also several cruises on Gem, Jade (twice) & Epic. Also enjoyed first try-out cruise on P&O Ventura in 2016. Now booked on Norwegian Breakaway for New York Transatlantic to UK; April 2018
Past Cruises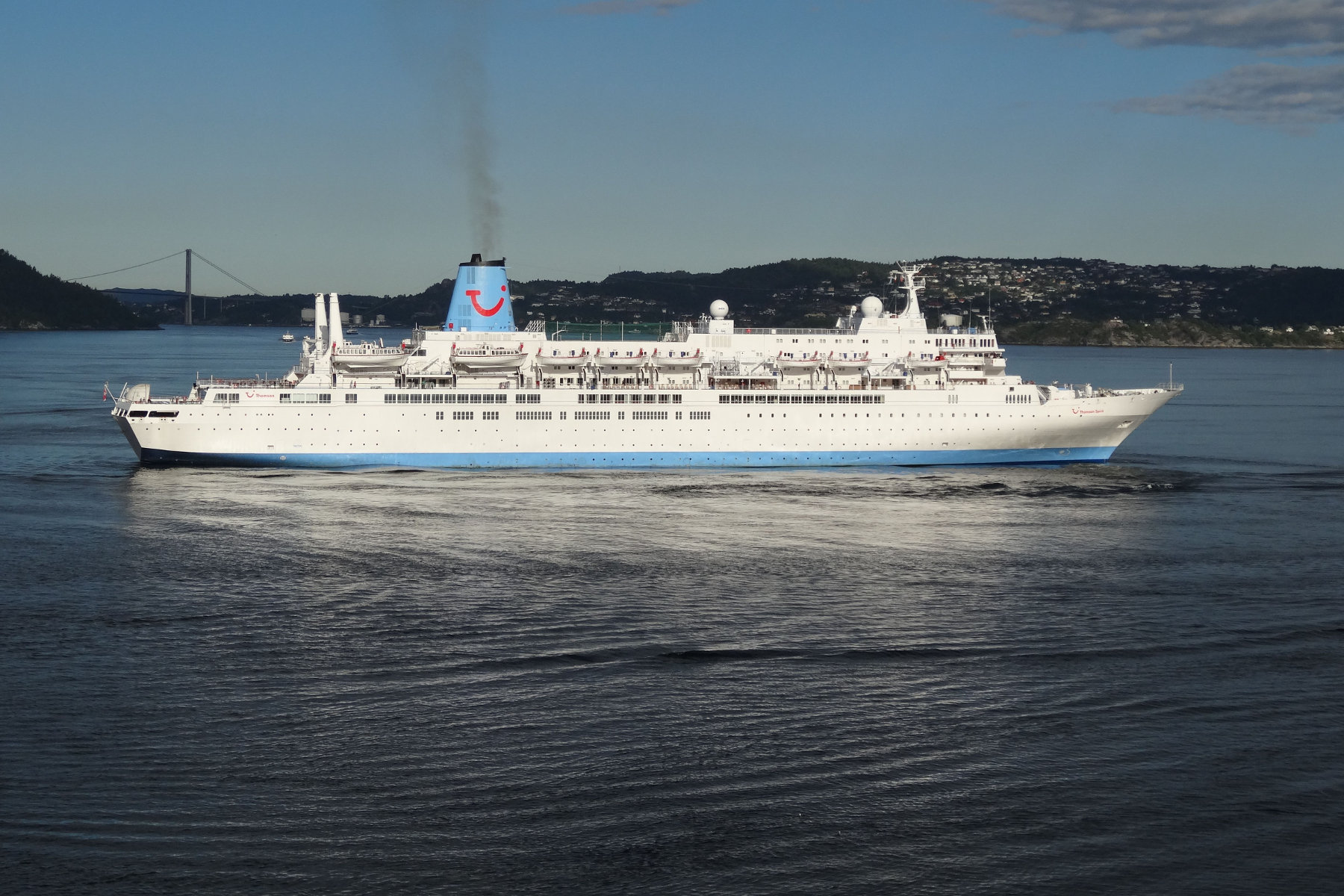 September 2018 - 7 days on Thomson Spirit
April 2018 - 12 Night Transatlantic Eastbound (New York To Southampton) Cruise on Norwegian Breakaway
April 2017 - 17 Night Panama Canal Westbound (Miami To Seattle) Cruise on Norwegian Pearl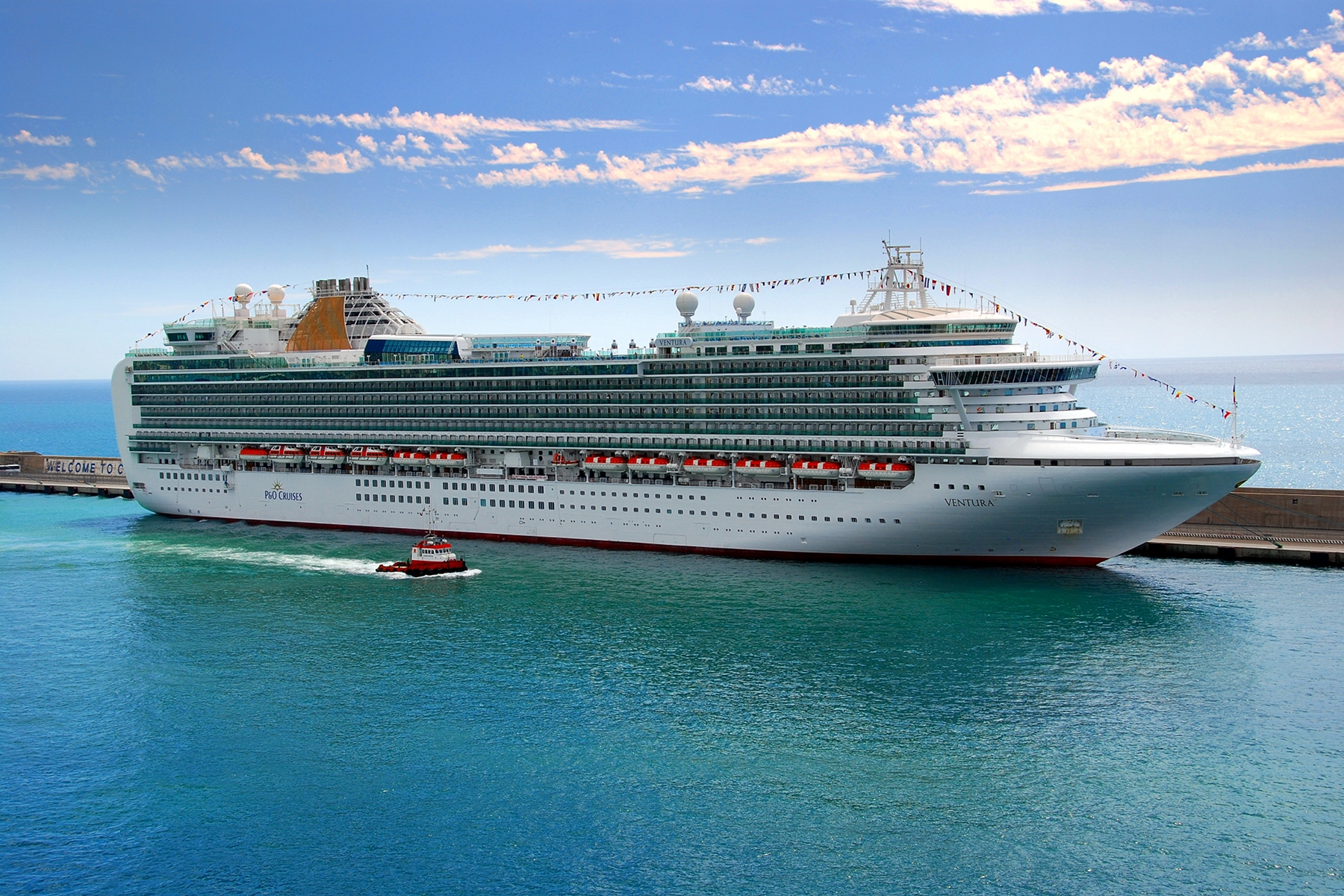 October 2016 - Western Europe Cruise on Ventura
Brugges 3 Day on Ventura
This was our first cruise with P&O, previously used NCL in European cruises. But this was an excellently priced mini-break departing from Southampton to Brugges for 3 days and choose this to coincide with a 50th birthday treat. 
First impressions on arriving at port and embarkation terminal weren't good. It was approx 1:10pm and their terminal building was crammed, obviously we'd coincided our arrival with peak time. The process to manage this was via guests being given a colour and letter on entry to terminal and having to find seats in the packed waiting area. P&O then call out each group eventually allowing you to then join a queue for checking in. Compared to prior check ins with NCL, it seems P&O operate this process with minimal staff/positiions, hence the 90 minute wait that ensued. However, we were all in the same boat (pardon the pun) so despite the annoyance of waiting, I guess it at least kept the rabble in some order and meant guests were checked in with some fairness. My tip would be to either get there much earlier, say noon or before, or alternatively after 3:15pm as much of the crowd had dispersed by then.
Once on board we felt the standard of the ship, its public areas and cabins was very good. Especially their theater was equipped with good quality and comfortable seating. 
Having cruised with NCL before, and first time on P&O its very noticeably 'British' in its guest provisions from style of entertainment and cream tea's in the afternoons and good selection of craft beers.
The weather on this trip was perfect considering time of year and the day trip to Brugges (where we've been a few times before in prior years) was great.
Being a more casual dresser, I wasn't personally a big fan of the black tie night as felt slightly encumbered to comply, because if you don't, some of the main dining areas are restricted, hence limiting yourself to buffet dinning only if your a fella without a penguin suit ;-)
But.... its without doubt very popular and plenty obviously love the opportunity to 'dress to the nines' for the night! Just would be good if there were alternative dining options beside the buffet if you don't want to go the whole dinner dress route.
It was a different experience being seated at collective group tables on this cruise. We'd typically been used to standard couples tables on NCL on most evenings. But, as almost all on board were British, language wasn't any issue, and polite diner conversation between couples wasn't too stale or awkward as I'd previously feared it might of been.
The cream tea in the afternoon was excellent, a real treat, bring a serious appetite though!!
All in all we thoroughly enjoyed our mini cruise. It was a treat and we though good value for money. Would certainly go another mini-cruise again with P&O, perhaps to another location next time.
July 2016 - 7 Night Greek Isles (Venice Roundtrip) Cruise on Norwegian Jade
Norwegian Jade - 7 Day Greek Island Cruise
This was our second time onboard Norwegian Jade and departing from Venice, but this time on another itinerary taking in Greek Islands.
We'd had a pre-cruise mini-break holiday for 5 days prior to departing. Having stopped at Naples before twice on other cruises, we'd chosen to go back there again. This really gave us time to explore the area, Sorrento and the sites like Pompeii, Herculaneum and Mt.vesuvius.
If you have the time to walk to top of the volcano then the views are fantastic, but wear stout walking shoes (trainers at the least) as it's a steep walk in places and very loose fine gravel. A walkers pole/stick isn't such a bad choice if venturing up!
Having used trains a little before in Italy we used their cross country train link to get from Naples to Venice the evening before the cruise. The service was perfectly on time and the fares are very good (when compared to UK v.high train fares!!!). So if needing to travel in and around Italy it's well worth looking at their trains.
One of the stops was Corfu. There was literally piles and piles of public refuse gathered up in assorted streets and side of some roads, apparently some long running dispute and perhaps economic issues had resulted in no regular services collecting waste so it was just left to fester in ad-hoc piles. Such a shame for such an otherwise beautiful island. We just took a bus from the port into the old Corfu Town for 4 or 5 hours meander around. This was very easy and low cost option if you want a little explore of the old town.
The same issue with refuse was also evident when we took at tour to Olympia. Piles and piles of old festering public waste could be seen roadside as the coach drove from port to the archaeological site. Hopefully the Greek government and people have solved this already so won't be there now!!!
For us, the best site on this cruise was Santorini. The views from the ship in the bay are glorious, and the views from the land back across the town down into the bay and sea beyond are simply stunning. We also took a tour to visit ancient Akrotiri archaeological site. There's a huge hanger structure built over the excavations so limits the intensity of the sun. If you have a head for heights then the cable car down from the town is good fun. Alternatively you could try one of the stinky donkeys ;-)
August 2015 - 7 Night Western Mediterranean (Rome Roundtrip) Cruise on Norwegian Epic
Norwegian Epic - 7 day Rome round trip cruise
Our cruise on Norwegian Epic was preceded with our normal pre-cruise mini-break, this time we stayed in Rome for 4 days. Extra special for us as this holiday was our honeymoon.
Having visited Rome before on a cruise day tour, we'd both really wanted to be able to visit again with more time to really take in the city and sights. We stayed just along from the Coliseum and could enjoy views from our bedroom window and hotel roof top terrace.
One day tours to Rome are brilliant, but it was great to enter the sites like the Coliseum, Vatican, St.Peters Baslica on our own agenda and time. Rome won't disappoint, but if possible, if you're planning a trip, best days when number of tourist seems lower are Tuesdays and Wednesdays.
The train from central Rome down to Civitavecchia was not too much of a problem to arrange, little less than an hour. At Civitavecchia station it's a little complicated to the catch another bus to a port drop off location to then have to re-board another bus to get to the terminal building. So wasn't the best start to the day humping cases on and off trains, buses several times. Once inside terminal though the check in was prompt and we were on board with 45mins.
This was our first time on board NCL bigger ships (been on 'Jewel' class vessels prior). So the size and scale of the Epic was impressive. As a consequence of the size, it has a few more deck/outside facilities than other ships. The extended children's slides and play areas are great for families plus teens and the rear pool/bar area for adults only a great feature. During early evening the massive rear display panel in this area has a movie and at other times screens images of spectacular views from around the globe. This area even has a disappearing pool night times converting into an al-fresco dance floor! NCL's ubiquitous 'White Hot Party' works well in this area when darkness falls.
Also impressed by the additional night time entertainment areas they've squeezed in on board the Epic. We both liked the 'Howl at the moon' bar for the improv music/comedy relaxed vibe. Also fun to experience their Ice Bar with matching ice sculptures and shots served in ice tumblers, even the seating is blocks of ice. As space inside is limited they have a pre-booking option for evenings so make sure you get time booked if you want to enter into the deep freeze experience!
As a consequence of such a big ship and volume of fellow cruisers, some things are of course compromised. At some times of an evening such as when a show finishes or at peak morning breakfast times, their elevators can be swamped. Just easier to take the stairs if you are able. Working off a few of the cruise calories gained each day not such a bad thing I guess. But this could be annoying if you are less mobile and not able to take the stairs. One idea/tip, especially just as show finishes, is to exit theater and head straight out past first stairwell and elevators and head for midships or stern stairwell areas instead where there's normally less fellow cruisers converging at same time.  
To manage the availability of the various dining options on board, Epic also operates a range of displays around the ship showing how busy various restaurant are at times throughout the evening and also provides an option to pre-book tables reservations. This was good if you can think ahead and pre-plan your evening a little. Was also easy to do via NCLs Concierge free app….. recommend you getting that downloaded and installed before you cruise to help manage your on board activities.
Finally, if you like a nice wine with your meal but perhaps are put off from ordering a whole bottle so only instead order single glasses, then you may not know that NCL offer a free service to save your opened bottle (that you may not of completed (labeled with your number & name)) until the next evening. At your next evening meal, no matter which of the main restaurants you have chosen to dine, very cleverly they can retrieve your bottle from the night before. We often utilized this option and greatly appreciated the flexibility this offered without any add-on charges either!
June 2012 - 7 Night Adriatic & Greece (Venice Roundtrip) Cruise on Norwegian Jade
Norwegian Jade - 7 day Venice cruise
After a four year hiatus, we choose to take the Norwegian Jade cruise from Venice. We chose NCL as we'd cruised once before with them so knew what we'd get and this cruise as it departed from Venice and had an interesting, varied itinerary a little off the 'beat and track' such as Split in Croatia and Ephesus in Turkey.
As we'd done before on prior cruise, we'd arrived in Venice a few days beforehand so had created a little mini-break holiday really getting to explore the city and area first. If you can find the time then you won't be disappointed having at least a whole day in Venice, ideally 2 or 3.
As the Jade is one of NCL's 'Jewel class ships, we found our way around easily having been on the Gem last cruise. We did feel that the passengers on this cruise had fewer youngsters and teens than a prior cruise from Barcelona, but that may be just the dates we cruised.
The food and services on board were just as we'd experienced before on the Gem, so we were happy with the quality and overall value that NCL provides. That said, we did have one waiter one evening in the main dining room who was very curt and sloppy. Otherwise, we had great service from all other NCL crew, considering their workload in the dining areas their front of house team really work hard to serve.
The stops at Dubrovnik and Split in Croatia were real eye-openers. In the summer weather, what we saw of these cities and the surrounding Croatian countryside and coast was glorious. They're very much on our 'go-back-again' list.
If you take a tour to Ephesus then you'll most likely get some hawkers selling sweets and souvenirs as soon as you arrive before entering the archaeological site. Try to resist buying then as you'll then be burdened with carrying it all the rest of you tour and especially that when you leave the site, you're at another location where there's a mini market area with plenty of stalls and more hawkers selling same merchandise for less!
When you disembark in Venice, if you have a late evening flight, then take advantage of a luggage service offered there. For about €15 you can leave your luggage right there, get water bus into central Venice for the day and then head to the airport where they will have already transported your cases to their pick up facility just outside the terminal.
June 2008 - 7 Night Western Mediterranean (Barcelona roundtrip) Cruise on Norwegian Gem
Norwegian Gem - Barcelona 7 day Cruise
This was our first cruise. Had thought of cruising before, but hadn't looked at it in much detail as our pre-conceived expectation was that life on board would pander to slightly old fashioned styles of yesteryear and we'd be captive in a stuffy/foisty old ship with mostly pensionable co-cruisers who's idea of a good time was a tea dance and tiffin.
We're neither of us 'beach bunnies', we can happily spend ½ day here or there lounging about on a beautiful beach or by a pool, but when on holiday we are much more inclined to be out and about seeing the sites, activities, tours etc.
After a little more investigation on the various cruise company's operating in the Mediterranean and itineraries offered, we settled on NCL as our choice for our first cruise, departing from Barcelona on the Norwegian Gem.
We decided to arrive in Barcelona a few days before the cruise to have time to explore and so pleased we did. If you have the time beforehand or possibly after your cruise ends, can thoroughly recommend spending a few days in Barcelona. It's a great city, so much to see and do. A ¾ day trip won't really do it justice.
Once we'd boarded and explored the ship, we were so delighted with our choice. It totally swept away any of our misconceptions. I can describe the ship and its amenities/atmos etc as fundamentally targeting the family/fun and young at heart holidaymakers. As a consequence, children and teens were plentiful, particularly daytime around the pool and slides. But there were plenty of other areas to sit and sunbathe slightly away from the play areas.
Dinning arrangements were very easy going, albeit the buffet at breakfast (whilst plentiful and full of choice) can be rather hectic at peak times…. The evening dinning choices were also comprehensive. We choose to eat in the main dining room often, normally before 7pm if we could. At that time waiting was minimal (if at all) and we'd normally be seated at a typical two person table (a little more personal/romantic than being seated at a group table of strangers at a fixed time every night). Food choices feature 3 or 4 daily specials supported by regular favourites available each day. Steaks are almost always well cooked, and obviously good quality.
Entertainment on board was varied. As the ship sails in and out of Barcelona, there's a real mix of mostly European nationalities on board, Spanish obviously, us 'Brits' of course, but a good number of Italians, Germans, French and some Americans too. As a consequence, the entertainment has to try to cater for a wide selection of nationalities and ages.
The choice of the cruise itinerary (on this or any other cruise) provides the great opportunity of waking each morning in another fantastic location. The assorted tours and day trips offered allow you to take a whistle-stop 'taster' visit. Enough time to enjoy where you go, and sometimes to leave you wanting more…… so you can plan to go again ;-)
If you want a very quiet, gentile old fashioned style of cruise holiday harking back to the days of the luxury liners, then I don't think NCL is for you. But if you like an active holiday with plenty of life then perhaps NCL may be worth considering.
Cruise Tips
Our favourite stop was Guatemala, we opted for the tour to Antigua. As we had no real prior expectations, we were really pleased & surprised to discover a delightful colonial city. Plenty of little streets and interesting architecture, beautiful churches. Almost every house of size seems to have an inner courtyard. Check out Casa Santo Domingo, you can stroll through their public grounds and gardens. They've a McDonalds (free Wi-Fi & restrooms) with a beautiful courtyard al-fresco eating area resplendent with gardens, fountain completed with a vista of the Agua Volcano!
Visit Akrotiri if you like ancient history. The fully under cover archaeological excavations are from an advanced Minoan Bronze Age settlement buried under volcanic ash over 3,500 years ago.
Nice upmarket well renowned French riviera town. Designer shops with ++prices to match of course. Pleasent walk along promenade, but would of preferred if stop was at Monaco ;-) instead though
A little known location worth a visit if you can called Oplontis. Was also buried by Vesuvius. No queues, small site but in great preservation so an option if time is limited.
Can take a while to get by coach into Rome from port. Well worth it though!!!
Norwegian Epic
Don't bother waiting for the elavators at peak breakfast times or just as a show finishes. Way quicker to take the stairs if you're able. Barista style coffees available from the mid ships atrium coffee kiosk.
Be prepared for a walk back to a different pick up point from where you get dropped off, maybe 3/4 mile around the harbour
Low cost easy short bus ride from port into Corfu Town
Don't buy sweets or souvenirs when arriving at Ephesus. Wait till you leave the archaeological site at shop at the market area at exit and coach park
if you possibly get time, St.Marks Basilica worth the queue to get in, go early or pre-book if you can.
If time allows, try to get a couple days before or after you cruise to really explore but avoid weekends if you can as main sites are very busy those days.
If time allows, try to get a couple days before or after you cruise to really explore.
If you moor in the bay the view of the town and scenery of the hills surrounding the area is terrific
immediate area around the port and drive through Valletta showed its a little run down and depressed
Norwegian Gem
Avoid peak times at breakfast buffet if you can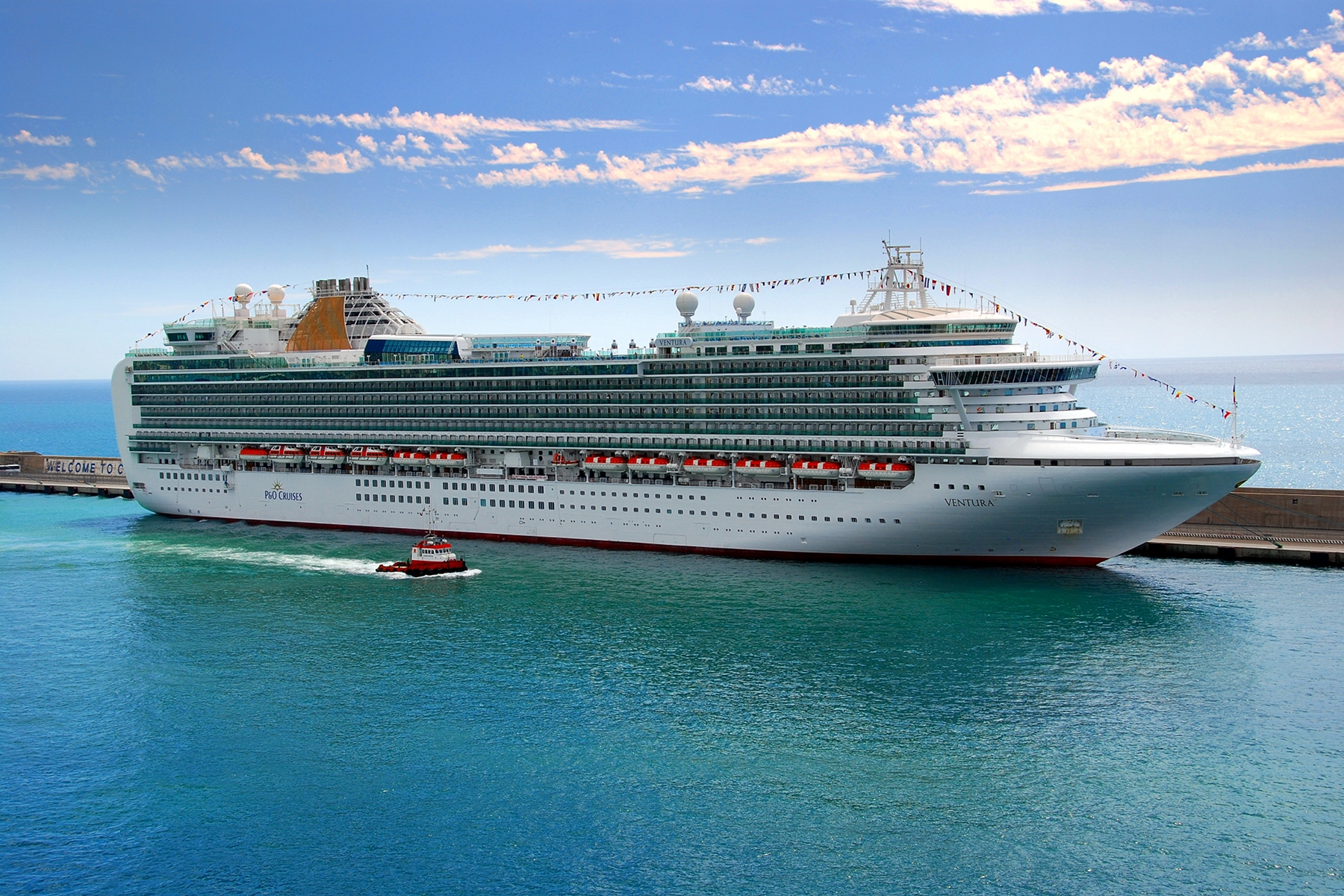 Ventura
Try to get to terminal early if you can to avoid the long check in wait
Rome is one of the most popular Euro city break locations. Its splendor is world renowned & rarely equaled, it's history without parallel. So it's sometimes a victim of its own success. Mid spring & summer months, especially weekends quickly swells tourist numbers. Best days then are Tues and Wed