January 2016 - 4 Night Catalina & Baja Mexico (Los Angeles Roundtrip) Cruise on Carnival Inspiration
Very Relaxing Cruize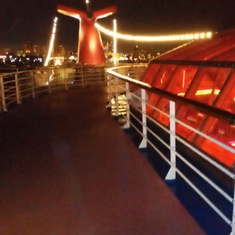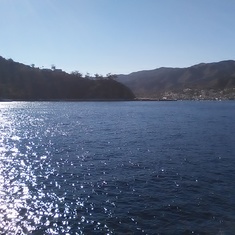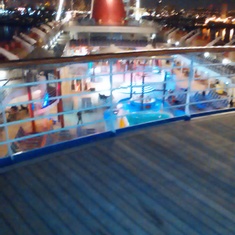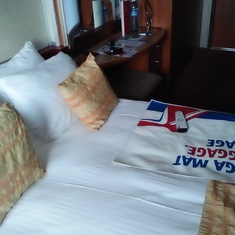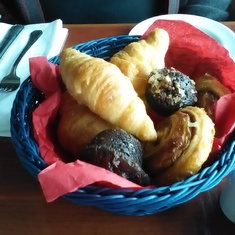 I have never gone on a cruise and was very worried I would get sick, not feel comfortable and be bored....None of this happened.
Everything was orchestrated so well from leaving the luggage with the porter to getting off the ship it was perfection. I had such a relaxing time.
We had a room on deck five with a window towards the front of the ship, it was great. The staff that cleaned the room was very professional, greeting us always, the room kept very nice, all done when we were out.
The room service is free, although a small tip is the norm. They have many things that are free and not as many that really are small fees for. If you order coffee, you get an entire huge carafe with ample amounts of cream.
We were very worried about the water, you can drink it on the ship. If you want you can buy a 12 pack of water for 2.99.
We had your time seating in a dining room with a waiter the food was just so perfect. And with this eating option you can also go to the dining room that is open like a food buffet, the outside grill and Mongolian grill. So, if you want you can literally eat the entire time you are on the ship.
The top deck with the miniature golf and track is just lovely to sit at as it is so quite and the views just spectacular. The gym is just huge and not really crowded. There are many shops to buy things at. There is a library that was my only item I was not happy with as it was not quite in there the door was always propped open so music from below drifted in. I was hoping for a very quite place to sit in there, which it wasn't, so outside in the fresh air worked fantastically.
At Catalina you get off the ship by taking water cabs that hold about 100 people and there is enough time to go on the island wander around, go back have lunch on the ship and then return to the island. Such a beautiful island with clear water and it is so relaxing.
Ensenada was very nice we went on the off ship activity of making Mexican food and it was really nice, the bus ride and guide were very nice and we got a lot of information about the area. After the cooking class we had time to shop for an hour which was plenty of time.
The entire time on the ship, the staff worked very hard, being very polite, cleaning things, serving exceptional meals, everything just perfect. It was a very wonderful cruise. The staff on this ship all very professional and work to the utmost of their ability to do everything in their power to extend a wonderful cruise to the patrons.