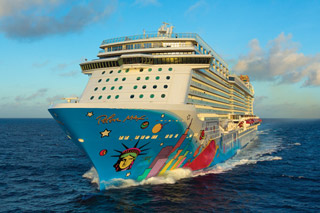 July 2016 - 7 Night Bermuda (New York Roundtrip) Cruise on Norwegian Breakaway
Never Cruise NCL Again
The ship and the service aboard was good. However, there are too many specialty restaurants. A couple of specialty restaurants is fine, but four; that is just too many. Why have a specialty for steak, Italian food, sea food, and even Japanese; these are so common place in every day dining. I can see the Brazilian and French. Even the complimentary restaurants have some prices on the menu. This is just another way to "milk" people out of money. A number of people on the cruise made a comment about this too. Cruising has changed much, especially the NCL line since I have sailed on NCL before.
My travel friend and I both put that we were celebrating our birthdays and the travel company identified that. NCL only had a card for each of us in our cabin; however, when we are out at dinner, it is quite frustrating to hear others being celebrated for their birthday and we were not. Only after being interviewed by Debra did she try to do something and that was done poorly by sending two pieces of cake to our cabin. What a poor choice of trying to rectifying the problem. I even discussed with her about celebrating our birthdays in the restaurant to no avail. She asked if we told them in the restaurant. I have been on quite a few cruises to celebrate birthdays and never had to tell anyone. Once it is noted in the record that is all that is necessary. Oversight is not an excuse.
Also, bought transfer from pier to airport and NCL said they do not transfer people before 1:30 p.m. We were refunded our money, but why they had a sign for transfer people to airport as early as 9:00 a.m. I see this as false information given to us. As it turned out, we missed our flight because we were depending on the transfer to get us to the airport in time.