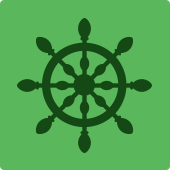 No cruises added
Cruise Tips
We did an incredible private Jeep excursion. First we drove through the city, and went to see some Black Howler Monkeys in a special sanctuary. We got to feed them and the guide was super knowledgeable. Then. OUR guide took us to the jungle, behind sleeping giant hill. Halfway through the jungle, after travelling through lots of mud and rugged terrain (which I could have driven the Jeep theough, but chose not to), we stopped. We put on some mining helmets with lights on top and climbed the mountain using steps. When at the top, we entered a small hole in the side of the mountain. It opened up into a cave, full of bats and the occasional cave spider. We went down for about ten minutes and turned around. It was quite warm in there, but really cool. Finally, we drove out of the jungle and went to a huge property with a large cabana. We were the only ones there and we got a local buffet that was delicious.
We did an excursion to the other side of the island (Rum Point), then took a ferry back. We learned about the island and it made us seriously think about moving there!
Mahogany Bay, Roatan, Bay Islands, Honduras
We did a PRIVATE tour on Honduras with a fantastic guide, Jill. She took us around the island and told us a TONNE of information. We visited the Garifuna, an extremely poor village on the other side of the island, visited a GIANT iguana farm, bought some souvenirs from the locals, had a traditional local buffet, and then went shopping in the village... in the tropical rain! So awesome.
We did an underground river (inside a cave) excursion. We traveled 45 minutes to Playa Del Carmen, then took a bus to the cave site. We got all suited up and went underground. We got into the water and started wading / swimming through different parts of the cave. We went with a tour of ten people, but they were all great. Our guide was very knowledgeable and funny.
Carnival Splendor
When you embark, make sure you look around deck 9 for food. There is LOTS! Everyone lined up at either the BBQ or the pizza place because that was the first thing you see.