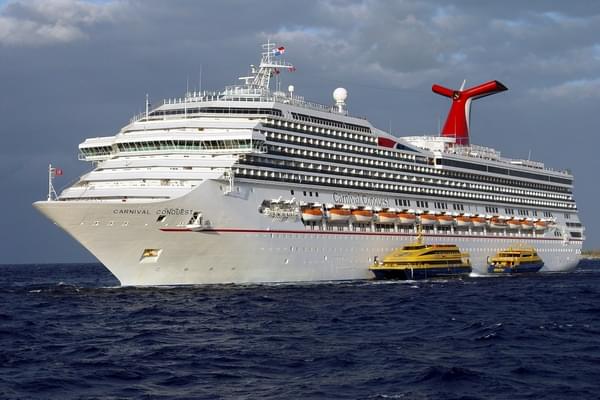 April 2015 - 6 Night Western Caribbean (Ft. Lauderdale Roundtrip) Cruise on Carnival Conquest
Bad ship, great crew. nice excursions.
I would like to begin this review by saying it's a mixed bag. On the upside, the entire crew was great. They were always helpful and cheerful. My cabin steward, ( I Putu Agus), was the best! He couldn't do enough for me. He kept my cabin spotless, was friendly, and made himself very available. The balcony cabin that I had was very comfortable and clean. The ship itself was very clean.
Now for the downside. The food on board was mediocre at best. Most of the food was fast-food. As a non-smoker it was impossible to go to the casino as it was always filled with smoke. There were no headliners at any show. There really weren't any real shows to speak of. They had oldies song shows and so-so comics. The swimming pools were glorified bathtubs and filled with people standing around, on top of each other, with drinks in their hands.
The excursions I went on were all very nice, especially the 5 hour tour in cozumel. If you go on this tour try to get the 2 man team of Pedro, (the driver), and Jesus, (the tour guide). They were both very friendly and helpful. Jesus had a great knowledge of the archeology of the area. He was intelligent, personable, funny, and just a great tour guide. As we drove from place to place he would divulge tons of information about the area and the history of the Mayan people all with great aplomb, wit and humor. He, himself, is Mayan. When we would get off the mini-bus to visit different places, (the historical chocolate factory and museum, a tequila production site, as well as different jewelry and other small shops), he would stay with us and direct us to whatever we wanted do or see, all in a very pleasant and helpful way. His tour partner, the driver Pedro, was a very good driver, friendly person, and also very helpful whenever we stopped anywhere. THIS EXCURSION WAS GREAT!
At Key West I went on a six mile bike tour that was very informative and lots of fun. Our guide, Carl, was very knowledgeable about Key West's history, it's buildings and the different areas on the island. After the bike tour I walked around town and bought food and drink. All in all a nice excursion and a nice place to stop by on a cruise.
On Grand Cayman I took a bus tour that took us to the Tortuga Rum factory where you could taste and purchase rum cakes along as well as other tourist articles. Later we drove to a town called "Hell." It's basically a building with more tourist junk inside. We also had a photo op at 7 mile beach. This tour is OK but nothing special. I would advise you to just go to the beach there if it's a nice day.
All-in-all I would NOT recommend cruising on this ship, but I would recommend going to these ports of call. I much prefer Royal Caribbean.