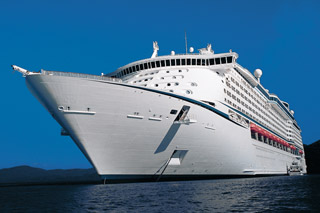 November 2015 - 7 Night Southern Caribbean (San Juan Roundtrip) Cruise on Adventure of the Seas
Worst cruise Do not take Royal Caribbean.
This is the worst cruise and should have been billed as a west Indies cruise . For Christians going to the west Indies is not good . It is full of darkness and VooDoo.
 The people are very very poor with no middle-class on these islands . The cruise ship Adventure of the Seas should have been put in dry dock several years ago . The food was awful in all of the restaurants . Our only saving grace was our state room attendant Elmer .  The cruise staff most were indifferent to solving any problems . Upon arrival our state room cleanliness was a lot to be desired . We had three hours of ship personnel getting our state room ready for us to occupy.