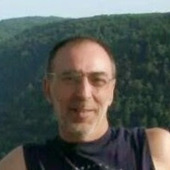 sweetliberty13
Martinsburg, WV
Joined 01/2015
Married to Brenda since 1987. We have two wonderful children and a son-in-law. We also have a pair of dogs that we spoil rotten. That is the most difficult part of cruising for us, leaving the pups in the kennel. Still, we have always enjoyed travel for the quality time it provides our family. I am also a rabid Packer fan. In addition to working for the second largest printer in the world for the past 20 years, I am a full time grad student, a little over half way finished with my Th D in theology.
Upcoming Cruises
Past Cruises
January 2016 - 6 Night Western Caribbean (Miami Roundtrip) Cruise on Carnival Breeze
January 2015 - 7 Night Western Caribbean (Port Canaveral Roundtrip) Cruise on Carnival Sunshine
Excellent Itinerary
The itinerary was the main selling point for us on this cruise. Cozumel and Isla Roatan did not disappoint. Cozumel had forty plus excursions to choose from, both land and water based. There was something for every age group. While Isla Roatan was more limited in number, there was something to accommodate a wide range of tastes. We opted for the Pirates, Birds and Monkeys exhibit. This was a highly interactive tour, capped off with first a macaw, then a Capuchin monkey perched on our shoulders. The monkeys were characters, one clinging to my daughter's hair, another trying to find his way into my son-in-law's small back pack. Meanwhile, another grabbed a water bottle from someone and headed up a tree. Isla Roatan also has an amazing private beach area steps away from the pier. We had the opportunity to utilize the beach fro a couple hours prior to our excursion.
Belize was not a great port. We didn't purchase an excursion, as the majority of these required 3 hour round trip transportation. After similar experiences at both prior ports, we were looking for something a little closer to no avail. We did tender in and were disappointed that there was not much aside from a couple of crowded shops. Costa Maya was a step above Belize. If you chose not to participate, you could still watch the dolphin swim from the end of the pier. There were several shops available as well.
The ship itself was a small step down from the Norwegian Breakaway. I preferred the layout of the Breakaway with its more open feel. others may prefer the more compartmentalized feel of the Sunshine. Jamie Dee was a very good cruise director, though a small step down from Sinan on the Breakaway. The food choices and quality on the Sunshine were outstanding. My son loved Guys Burger Joint. My son-in-law loved JiJi's Asian and the burrito bar. The dining room has a fantastic chocolate melting cake. The four chocolate eaters in our party were hooked from day 1.
As far as entertainment, comedian Al Ernst was outstanding. We saw his act three times on consecutive days. Each performance was 100% new material. The Primetime cast was exceptional. We saw their Motor City Review, Latin Nights and Epic Rock. Unfortunately, the fourth show (disco/soul train era) was canceled for safety concerns. The winds were extremely heavy, the Sunshine rather tipsy.  The best of these was Epic Rock. While Rock of Ages on the Norwegian Breakaway was somewhat better, I take nothing away from Epic Rock. Unlike the cast of Rock of Ages, the Primetime cast must be able to sing and dance...and they wer excellent on both ends.
I would take this same cruise again. I would also take the Sunshine on a different itinerary. My personal recommendation would be to add a second day at Cozumel and eliminate either or Costa Maya.
Cruise Tips
Following
Ship
Ship
Ship
Ship
Ship
Ship