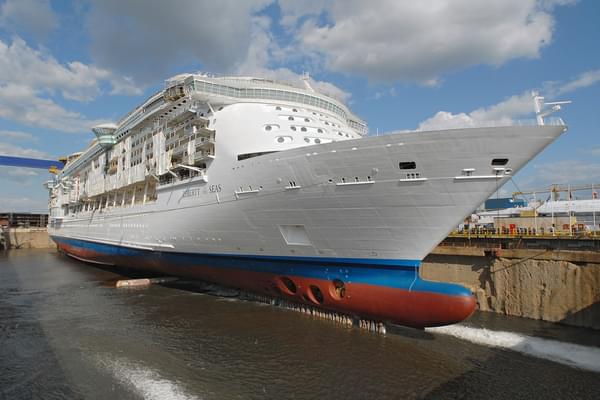 Liberty of the Seas
Sail Date: August 31, 2014
Beautiful ship----great itinerary
I would recommend this ship and cruise  to anyone who wants a glimpse of Spain, France, and Italy. The LOS is beautiful---very clean, lots to do and has a great promenade. We had a junior suite and woke up to beautiful scenery each day! The Staff was great!!!
I give it 4.5 stars instead of 5 because of the food. The dining room was beautiful and there were other choices of where to eat ....but the "quality" of the food was not what I expected. Not to say that all the food was average.....but much of it was just ok. One complaint I had was that they put mayo on all the sandwiches in the snack areas. We went to the Windjammer, but they did not have the same variety of deli meats. We asked if we could have the sandwiches without mayo and they said they come that way. Also, we went to the dining room for breakfast and they admitted the  eggs were powdered.
I will continue to check out RCI as my first choice for cruising but I think for the price of the  European cruises, there should be more attention paid to the quality and taste of the food. 
Ali S.