October 2015 - 7 Night Adriatic & Eastern Mediterranean (Venice Roundtrip) Cruise on MSC Poesia
the worst cruise ever!!!!!!!!!!!!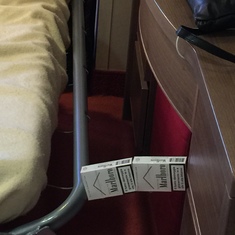 hello
If you want to make a cruise NEVER go on the msc poesia, this vessel, should be towed, in to a dock for demolition.
everything is old, the ROOM, for 4 people is so smal, you can not get to the balcony, without rolling over the pirate bed, that stands almost in the middel of the room,
And yes I made a complain, and yes i was in everything RIGHT, but no one could help us, even the head of the department mrs mira ( she is dutch and was very friendly ) but nothing worked!!!!!
MSC had never be allowed to sell this trip, for 3 adults and one child in ONE room!!!!
it was a night mare!!!
no place to put your clothe for 4 , even the badroom not enouf storage for everthing
so if you diside to make a cruis
DONT GO WITH MSC POESIA !!!!!