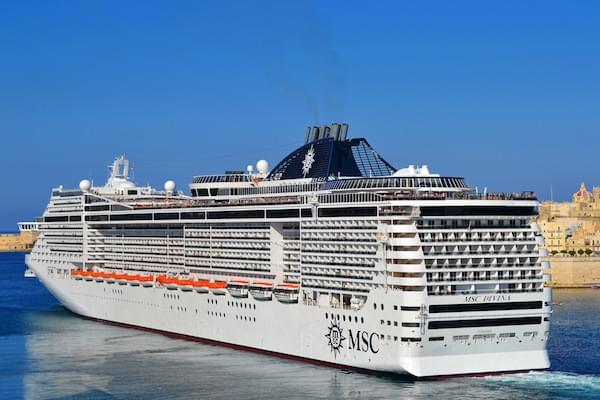 March 2016 - 7 Night Eastern Caribbean (Miami Roundtrip) Cruise on MSC Divina
dispite an air of disorganization, a pleasant cruise
First time on MSC.  We read reviews and watched various Youtube synopses; not that we would have been dissuaded - the price for the cruise was excellent.  (thanks Gary at Delta Cruises)  Our balcony room, although somewhat small was very pleasant and we made much of our seaside balcony.  There had been numerous comments about the food good and bad.  We found the food as good or better than some of the other cruises we've been on.  There were premade omelets at the breakfast buffet which I thought was very smart and helped to keep the lines moving (no long lines waiting for an omelet to be made)  No complaints - I'd rate the food from the sit downs and buffet as very good to excellent.  There is much mention of the traffic patterns in the buffet area and I second those.  I think MSC would do well to do a study of the how to more efficiently conduct people around and through the buffet area.  There are a lot of pinch points that develop so watch your step if you're carrying a plate of food in your quest to find an open table.
Bring your credit cards because you will be charged a pretty penny for nearly everything outside the buffet or sitdown.  I was told by one of our supper tablemates that she was charged both for the alcohol and the mix.  We chose to do our drinking off the ship to avoid the expense.  The prices were significantly to somewhat cheaper than on board.
Regarding internet.  Unless you absolutely have to connect, you'd best wait until you get off at your various stops.  Wifi is $29.90/hr; $44.90 for 100 minutes; $99.90/5 hrs and on and up.  Internet cafe is $4.99 for 10 minutes and upward.  We found free wifi at each stop along the way (Charlotte Am, USVI; San Juan, PR; Nassau, Bahama)  The disclaimer for shipboard wifi/iternet says, "Internet access via satellite is significantly slower than high speed connection on shore."  You've been warned.
It seems like the help is either overworked or understaffed.  That said, our cabin attendant, Agus was fantastic.  I humble hardworking friendly man.  Our table staff also was great - by and large the whole staff was friendly and attentive.  On the dress-up nights, however, the ship photographers commandeered the crystal staircase (as if the rest of the passengers didn't want to take their own photos on the staircase).  MSC, share the staircase with the rest of your paying passengers during these dress up nights.
The signage on the ship left a bit to be desired.  We constantly had to find the ship's maps posted near the elevators to find various places where events were happening - they are not found in the rooms.  Some of the decks don't connect all the way through so take note the first time you run into this on your way to some destination.
Entertainment:  disclaimer - I booked this in January not realizing it was spring break so maybe that had something to do with what was offered.  The opening night entertainment was a mixed bag.  Some good music and some modern caterwalling.  We left after a while.  There is not an "in house" band - the pre-recorded music was well coordinated with the events.  Major complaint - MSC, please loose the MIchael Jackson tribute!  I'm sick of the attention still given to this freak.  In fact, two other cruises and three all-inclusives have done these MJ tributes.  Makes me wonder if his estate is paying resorts and cruises to peddle his crud.  (flame away MJ worshippers)  They had kind of a readers digest version of the opera La Traviata on Thursday afternoon.  I'm not an opera fan, but I actually enjoyed the performance, especially the tenor lead.  That night there was a show featuring a lot of acrobatics - THE BEST show of the trip.  I was under the impression the last show would also feature some acrobatics but is was the Freako Jacko tribute.  We endured that only long enough to determine that's all it would be and left.  Turned out we missed a show in the guest services/piano area by the opera singers - bummer.
If you're determined to drink onboard, you'd probably do well to buy a package.
The negatives are largely an accumulation of little nitpicky things.  The positives are fewer but bigger.  Great food, nice balcony room, very good price.  Oh, one other thing I appreciated was that announcements were done over the hall speakers instead of in the rooms.  I've been on other cruises where they were piped into the rooms, which I didn't care for when I was trying to rest.
All in all, I'd give this cruise a 3.5.  The destinations were enjoyable; the cruise was comfortable and smooth; the staff was attentive; the food was great.  This is our fourth cruise with MSC being the fourth cruise line we've tried.  I liked Holland America and Royal Caribbean better, but I've been told HA has gone downhill a bit over the years.  I certainly consider MSC again after trying a couple of other lines I haven't been on yet.