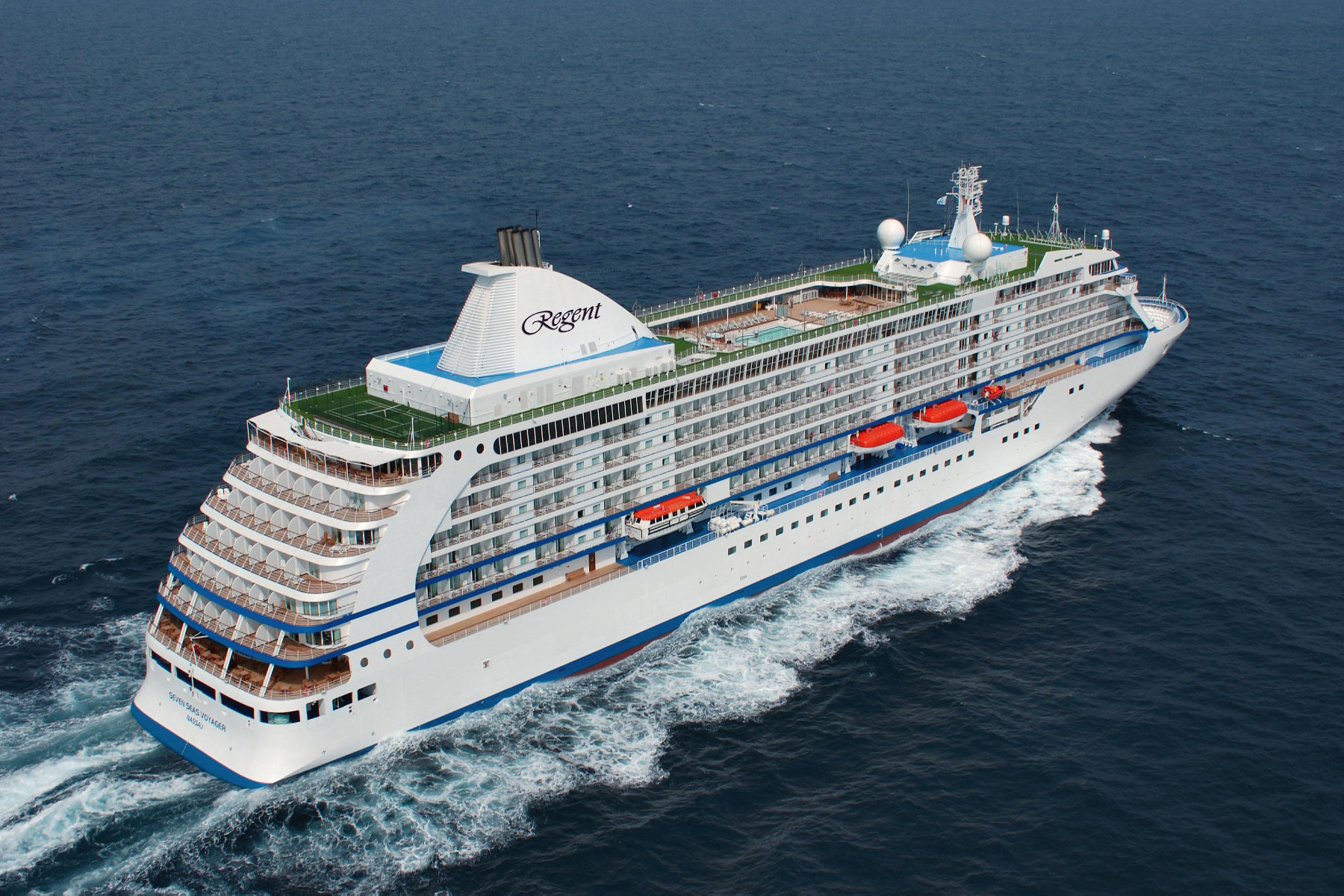 January 2015 - 18 Night Treasures Of Asia (Singapore To Hong Kong) Cruise on Seven Seas Voyager
Caution if you see the ship's "doctor"
We just spent 18 days on the Regent Voyager.  I would like to caution future cruisers to be aware of something that we encountered for the first time in the over 15+  cruises we have taken.  Four of us were quarantined to our room for 24 hours  Three of us were PERFECTLY healthy, showing zero signs of illness, and were never seen by a doctor to make this decision.
My husband had bariatric surgery five years ago.  For any of you who have had this, you would know that diarrhea can occur for a variety of reasons.   One can be a change in diet. 
Well, as it usually does with my husband on vacation, he had this problem and had forgotten his medication.  He was not sick otherwise.  He went to the doctor to get some Imodium.  The doctor never ran any tests and had the nurse take his temperature.  It registered 2/10ths above normal.  The medical office immediately put my husband in isolation for 24 hours. 
Shockingly, they also immediately put myself and parents in a 24 hour isolation as well.  We were never seen or examined.  A request by me to see the doctor was met with a letter from the doctor saying "contagious illnesses can spread easily from person to person in closed communities"--so why put 3 healthy people in the same room with a "sick" person for 24 hours?
We paid $133,488.00 for four us to be on this 18-day cruise in the Master Suite.  They put three healthy people, against our will, in isolation (same room all together) with someone who is perhaps sick with a contagious illness?  Is there logic there?  They had multiple service employees going in and out of the room all day--where is the logic there?  So under their rules, instead of one sick person, you now have four sick people, and a variety of employees who will perhaps get sick because they have been in the room.  The doctor made this decision in the few split seconds he spent with my husband, and again, he NEVER saw any of the other three people.
CDC guidelines recommend the isolation of sick passengers on a cruise ship.  They do NOT say anything about traveling companions.  This is a Regent policy.    While I completely understand the isolation of sick people, especially on a cruise ship full of passengers, in this case, it was overkill, and handled improperly by cruise management.  During this isolation, in our case, the General Manager did not contact us, and other than our regular cabin service, nothing was done to explain the "rules" or help us through that day.  The explanations only came later after I was "allowed" out of my room to speak with the Manager.  The Regent Corporate Office offered a pittance credit on a future cruise, which obviously I declined.
I would suggest, in the case of traveling with Regent, you use EXTREME caution when going to see their onboard doctor.   This is a venus fly trap meant to "catch" anyone who is even slightly sick.  The shop onboard carries no cold/flu medications (as it did in the past) by the way.  All of this is dispensed by the doctor now.
Again, my issue with this line is NOT the isolation of a potentially sick person, it is the isolation of people who show ZERO signs of illness with no attempt to see the perfectly well people to determine their health during the isolation day.  There was no meeting with us to discuss their policies that day, and we were just told by the nurse to stay in the room or run the risk of being taken off the cruise.  And we paid $7,300 per day for this?
By the way, none of the four of us were sick.  We did not get sick and remained completely healthy throughout the cruise.  My husband's diarrhea was presumably caused from the dietary changes on vacation as a result of the bariatric surgery.