September 2015 - 3 Night Baja Mexico (Los Angeles Roundtrip) Cruise on Carnival Imagination
Cruises really are fun!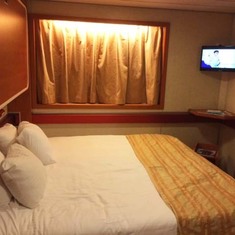 This was my first cruise so I didn't know what to expect, but it really was way fun! Our shore excursion in Ensenada (horseback riding) was delightful, and the day at see was beautiful and relaxing. We would've been happy to spend another day at sea! We will definitely be going on more cruises in the future. Our main qualm is ecological concerns, and Carnival is reportedly making good strides in this regard. However, before we go on our next cruise we will definitely be doing research to make sure we're going with the most eco-friendly cruise line. If that's Carnival, then radical.