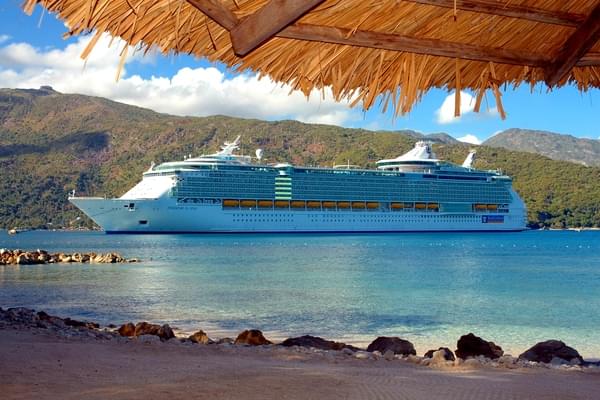 December 2016 - 8 Night Eastern Caribbean (Ft. Lauderdale Roundtrip) Cruise on Freedom of the Seas
Freedom of the Seas Dec 10 2016
Cabin 728X noisy due to plumbing. All night I heard heavy water flow when raining and when not raining.
Evian water not delivered as promised. Did not receive until end of second day. 
Internet drops regularly, and periodically requires the passcode 2x a day. What a pain! I'm some locations the internet is not available at all. What a ripoff!!!
Windjammer breakfast sucks. Eggs are not real or don't appear to be, same with sausage also sausage is always cold. Bacon is so thin it disintegrates. Bread always stale. 
Leonardo dining room hostess doesn't understand English and neither does staff "I'd like to dine alone and at a separate table" is a foreign language, apparently. Also they all seem to be lazy and there is no urgency when someone has a problem such as "I requested to dine alone" - this apparently means nothing important to them. The service there is terrible across the board and they are slow to respond with any request. On Saturday I sat for 10 minutes waiting for service (of course they first tried to sit me with a table of 6), and then I left the place to eat at my least favorite place in the world: the windjammer.
No towels ever in gym and sometimes none in locker room / spa. Lockers didn't work and 2 of the showers had plumbing problems, even after maintenance tried to fix. Unforgivable when I used these facilities daily.