Bermuda Cruise Review
Poor service, mediocre/boring food, and unclean room marred a trip to gorgeous Bermuda
Norwegian Dawn
Cruise Review to Bermuda
Experience: 2-3 cruises
Review: 1
Helpful Votes: 14
Sail Date: May 30, 2014
Ship: Norwegian Dawn
Cabin Type: Inside
Cabin Number: 10167
Traveled As: Singles/Friends
Reviewed: 4 years ago
Review Summary
This was my first cruise on NCL and I am sad to say I am very disappointed.  The Dawn and NCL in general came highly recommended to me by frequent cruisers in my family, so my negative experience came as a big and unwelcome surprise.  There were indeed some great things about our trip and the Dawn, but unfortunately so much went wrong that I came home feeling stressed instead of relaxed.
I'm going to start with the good.  The Dawn is smaller than a previous Carnival cruise ship I went on - but there was so much to explore.  To my surprise, I enjoyed the rather confusing layout because I always wound up stumbling on some new spot I'd never seen before and this boat kept me constantly moving and walking (while scratching my head going, "where is that bar again??").  Decor is very tasteful and pretty - this is a classy ship for sure.  I also found that the boat was very clean in all the public areas.  The "washy-washy" girls at the buffet work very hard to ensure everybody coming into this communal dining space has clean hands, which I thought was great.  My sister and I also had absolutely wonderful drinks on this cruise thanks to a bartender named Anna Rojas who works at Bimini and Gatsby's.  By the end of the cruise, we sought her out for all our drinks and just let her make whatever she wanted because her drinks were just that good.  Finally, food at Le Bistro, Bamboo, Teppanyaki, and La Cucina was delicious.  Very fresh and delicious fruit at every meal at the buffet was a welcome respite from all the heavier options.  The entertainment was excellent in the evenings and the pool deck quite beautiful, with many hot tubs.
Now, for the absolute best part of this cruise, I must say that Bermuda is stunning.  What a wonderful place.  I loved that we were in port for 3 days.  I suggest getting a bus/ferry pass when you visit Bermuda - we had great fun on the roller-coaster like buses zipping around the island.  At $35 for three days, the bus and ferry will get you everywhere for cheap.  I found the public transportation to be very consistent and even felt safe taking the bus to the beach halfway down the island on our last day in port because I knew we'd make it back in time.  The port itself is great, with tons of options for shopping.  If you visit St. George, do yourself a favor and eat at the "White Horse Native Islander Bar" right near the ferry dock.  Can't really tell if this is really a native islander spot - but the food is delicious!
The beaches in Bermuda were a main draw for us - and they did not disappoint as a first time visitor.  My favorite was the lovely Elbow Beach, but Horseshoe Bay was also awesome.
Unfortunately, it's time to talk about the bad on this cruise.  First off, we had serious issues with the cleanliness of our room - our bathroom contained used items in odd places (yuck!), that we found over the first couple days (a used bar of soap and a razor) and our linens were stained.  These problems, plus the presence of cobwebs and grime in all the corners and nooks made us suspect strongly that our bathroom was only given a very fast once over, and not actually cleaned.  Our complaints were not taken seriously by guest services and took time to be resolved - we did eventually get a thorough bathroom scrubdown, but unfortunately it came too late - I am fairly certain that the unclean state of our room is the cause of the extrememly nasty cold that I caught, which I am still recovering from a week and a half later and which put a major damper on our cruise.  Also, overall the service at guest services was extremely poor - and often downright rude.  Any time we raised an issue, we were not met with an apology or assurances of a quick resolution as I expect from a customer service rep, but rather with incredulity and annoyance.  As an example, guest services made dinner reservations at a different time than they offered and we selected one evening, and then acted as if it was our mistake when we asked about it.  Additionally, service at the dining rooms was acceptable for the most part, but rushed - our glasses were never empty, but we never felt as if we could settle into a meal or chat with our waitstaff, who seemed very stressed.
Also, concerning the dining rooms, one of our main complaints about NCL was the bland and/or extremely salty food in both Aqua and Venetian.  There are very poor and very few vegetarian options and cream-based desserts tasted like they were made with gelatin instead of cream (gross texture).  Do NOT get the creme brulee.  Yuck.   Overall, the dining rooms provided very boring and mediocre American food at equal or worse quality to the buffet, just in a fancier setting.  This was very disappointing.  On the bright side, once we realized we simply could not continue eating in the dining rooms, we tried many of the cover charge restaurants and found them to be a good value ($15 per person for a very nice Italian dinner with wonderful bread at La Cucina, for example and a very reasonable a la carte price for yummy sushi at Bamboo that is less expensive than what we pay at home in Upstate New York).  It was unfortunate that we had to pay for food though - it was an unexpected cost that meant we couldn't do any shore excursions.
Finally, a last disappointment we have had is that although I reported my concerns to the hotel manager on the ship via a note on the last day and to the cruise line via their online feedback system, I have received absolutely no response from NCL about my poor cruise experience.  We were given a few freebies by various managers (wine and chocolate covered strawberries) as a result of our complaints on board, but these simply do not make up for the disgraceful state of our bathroom, the illness I caught aboard, and the very poor food and service.  If these issues are not resolved soon then I will resolve not to cruise NCL ever again.  Too bad, as so many people I know glow about their NCL experience and I would definitely prefer to do the same!
Ship Experiences
Food and Dining
Onboard Activities
Entertainment
Service and Staff
Ship Quality
Cabin / Stateroom
The size was very compact, but we were pretty comfortable nonetheless, finding lots of good spots to put our things. Unfortunately the overall comfort of the room was destroyed for us by the lack of cleanliness in our bathroom and stained linens, which made us feel really icky throughout the cruise.
Ship Tip
Anna Rojas at the Gatsby bar is phenomenal! Also, don't miss Luminescence, the acrobat show - wow!
Ports Of Call
If coming in by bus, head out of the station and follow signs for the airport/Silver Line bus. Once you buy a ticket, you can go through the turnstiles and down a level in the public transportation area and take the SL2 bus directly to the port - super convenient.
Traveler Photos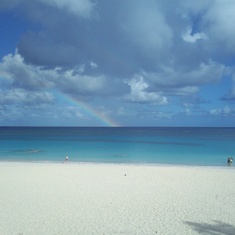 Other Reviews Of This Sailing