Caribbean - Bahamas Cruise Review
Near Disaster
Majesty of the Seas
Cruise Review to Caribbean - Bahamas
Experience: 1 cruise (first)
Review: 1
Helpful Votes: 10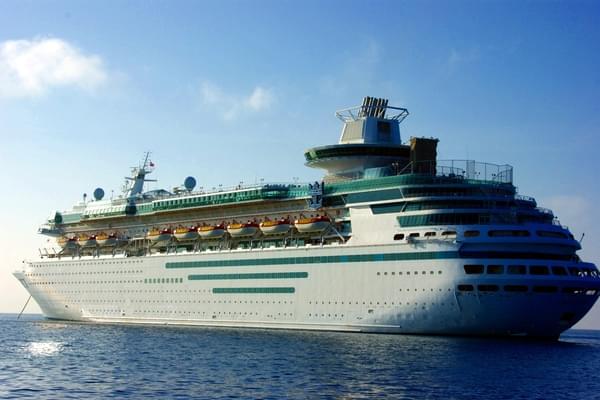 4 Night Bahamas (Port Canaveral Roundtrip)
Sail Date: February 13, 2017
Ship: Majesty of the Seas
Cabin Type: Inside
Cabin Number: 2085
Traveled As: Family (older children)
Reviewed: 1 year ago
Review Summary
I was on the cruise whose start was delayed 24 hours by an issue with life jackets. To compensate me for my inconvenience, I was offered 25% off the cost of the cruise plus a credit of 25% off the cost of a future cruise (credit not exceeding the credit extended to me for this trip). This compensation was not enough. The compensation was not effective in restoring me, because more than a mere quarter of the trip was negatively influenced by the late start; our inability to land on Coco Cay was influenced by the late start, because an on-time start would have allowed us to visit Coco Cay on a day other than the day on which we were forced to visit by the circumstances arising from the late start.
The compensation was furthermore not effective in restoring the image of Royal Caribbean in my and other passengers' eyes. Far more effective from a marketing point of view would have been a full refund. A full refund would have built up goodwill between the passengers and Royal Caribbean. The passengers would have said, "Look, this thing happened, really unfortunate, but after all such a thing hardly ever happens, and anyway Royal Caribbean was really contrite about it and gave us a free cruise." The negative could have been turned into a positive. Remember, the issue was not something mechanical but had to do with LIFE JACKETS! How embarrassing for Royal Caribbean. When you mess up really bad, then it behooves you to give a lot back to make it up. Royal Caribbean gave back only the bare minimum. I think Royal Caribbean missed an opportunity here to get something good out of the delay.
Another problem was the lack of staffing on the Guest Relations desk. This lack of staffing was extremely galling, especially in light of the late start and the complications it caused. I counted four persons on the desk to serve 2,100-plus passengers. Never was the line shorter than 30 persons; never was the wait less than 45 minutes. You would think that on a ship whose passengers were dealing with many complications as a result of cancellations, credits, and the like related to the embarrassment at Port Canaveral, the Royal Caribbean team would have doubled or tripled the number of staffers taking care of the aggrieved passengers. Instead I saw the same three or four specialists handling the tidal wave. Meanwhile, just next door to Guest Relations were Royal Caribbean photographers milling around trying to sell the guests overpriced keepsakes. I was left with the distinct impression that unless Royal Caribbean can turn the activity into a moneymaker, then it's not interested in staffing it. I was left, in short, with the impression that passengers are a resource to be mined and not human beings to be nurtured. It was insulting to me, and again especially so in light of Royal Caribbean's embarrassing failure, to see the poor passengers using up yet another 45 minutes of their precious vacation time trying to get a Royal Caribbean rep to talk to.
Other issues: My father, sister, and I (three of the five members of our team) caught colds from the impure air on the Majesty of the Seas. My father and I each lost a day of work from the virus.
Yet another issue: The wait staff assigned to us were good, and I'm glad they learned our names, but after the final dinner our server Michael stood beside our table and along with the busgirl Nancy gave us a very ceremonious goodbye. I liked our waiter and assistant, but I don't care about them enough to want a long goodbye, complete with handshakes and hugs. In the end, I was left with the impression that I was being pushed to supplement the automatic gratuity I was already giving to them. I would suggest a much scaled-down adieu from the wait staff. They are only waiters; they are not performance artists, and they are not my good friends.
On Entertainment:
I am glad that my parents, who were celebrating their 50th wedding anniversary, were not selected for the love and marriage show. I would have never wanted them answering the questions posed to the unlucky selectees, who ended up spilling out quite a lot about their personal life, including their sex life. One young couple revealed that they had sex in the cabin shower stall; after the show, I avoided them whenever I saw them, out of embarrassment.
Royal Caribbean should be careful. A lot of customers may see the love and marriage game as cheap, user-generated content that ends up exploiting the passengers. I would have stopped the show had it been my parents up there having to answer those personal questions. I would have seen them as being used as free labor, generating entertainment for hundreds at zero cost to Royal Caribbean.
On Destinations and Excursions:
Nassau sucked and we never set foot on Coco Cay. I looked for a long time at gravel piles and cement silos at Port Canaveral.
At Nassau I was accosted by taxi drivers, who wanted $20 to drive me three miles. When I told them I'll consider only reasonable offers or otherwise walk, they abused me verbally, calling after me, "Get your walking shoes on!" This abuse continued until I was out of hearing range. I know these greedy taxi drivers aren't associated with Royal Caribbean, but they are associated with Nassau, which sucked, and with which Royal Caribbean is associated.
Other Reviews Of This Sailing