Good, but not great
Sail Date: February 07, 2015
My husband I travelled with 8 other people; two were first time cruisers and one had not been on a cruise for over twenty years. Overall, it was a good experience. Our expectations were high & we chose Carnival because it is home to the "Funships." There were a few things that made the cruise less than ideal. It seemed that things were a little below Carnival's standards. We have taken over a dozen cruises, and Carnival is usually our preferred cruise line because it's a fun environment. Our dining room experience was delightful and the food was delicious and the Brunch at Sea was yummy. Lido deck buffets were okay. Service at poolside and other bars was mediocre, as were the drinks. The Serenity area for adults was nice, and 8 of us were able to sit & chat in a cozy area. The entertainment was very good, but there seemed to be less offered or the times were staggered too far apart. The "talent show" was scheduled at 10:30p, and on past cruises this has had more participation. There were 4 or 5 singing acts. Our room steward was awesome & very attentive. We did not book any excursions, but we took a taxi to a private beach in Falmouth. There were a few persistent Jamaicans that wanted to sell jewelry, massages or hair braiding. It wasn't annoying to me, but it did bother a couple in our group. The beach wasn't very crowded & the water was refreshing & blue! On the way back to the ship, our driver gave us a short tour of the area, and showed us where Usain Bolt went to high school. In Grand Cayman we took a taxi, shopped & had a delicious lunch at "paradise." My husband had a cheeseburger in Paradise :) The ocean was very rough, and all water based excursions were cancelled. (Picture is taken from the deck at Paradise). All in all it was a good cruise, and our first timers had fun. One of them will definitely cruise again the other is unsure. I would cruise on Carnival again because this is the only time I have had a "meh" experience on their cruise line.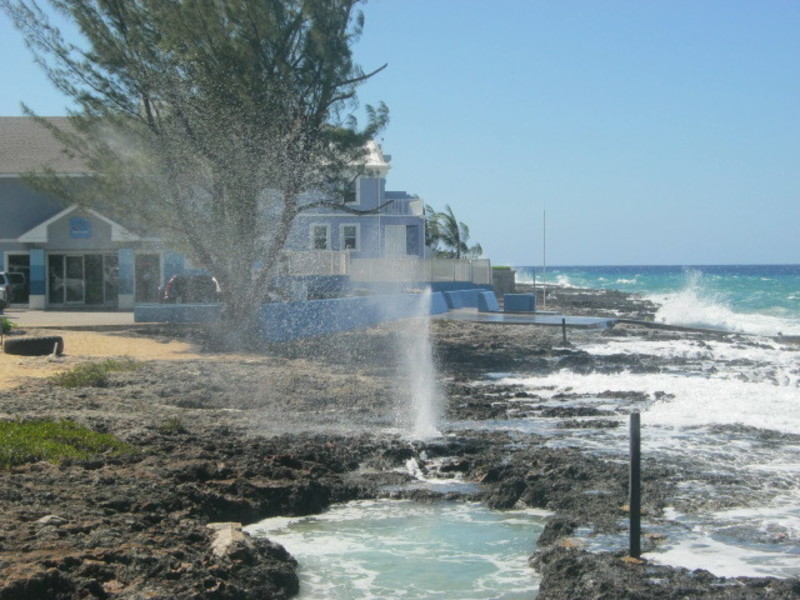 Category Ratings

Click table then swipe to view all columns.
| | | |
| --- | --- | --- |
| Ship Quality | | |
| Food and Dining | | |
| Cabin / Stateroom | | |
| Service and Staff | | Erol & Jeffri in the Atlantic dining room helped make dinner a great experience for our group. I Wayan, room steward, rocked-and not because of the waves! |
| Entertainment | | |
| Onboard Activities | | |
| Destinations and Excursions | | |
Port Ratings

Click table then swipe to view all columns.