Carnival Splendor Cabin 1354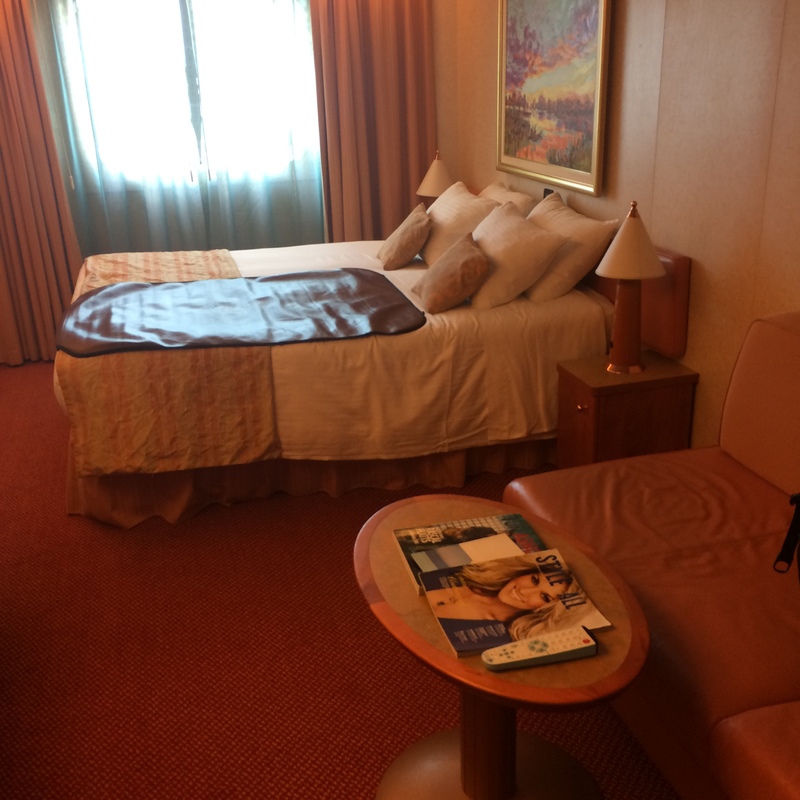 Floor Plan
Size: 220 sq. ft.
Cabin Category: 6B
Amenities: Two twin beds that can convert to a king-size bed a picture window private bathroom with shower ample drawer and closet space mini-bar hairdryer mini-safe a 22" flat-screen TV with an interactive system and a telephone.
Please Note: Staterooms 2446 & 2449 have obstructed views.
Smoking Policy: Smoking is not permitted in staterooms or on balconies.
Cabin 1354 Deck Map

Riviera Deck features staterooms in categories:
2 Upper Beds

Twin Bed & Single Sofa Bed

1 Upper Bed

2 Twin Beds (convert to King) & Single Sofa Bed

2 Twin Beds (convert to King) & 1 Upper Pullman

Twins/King Bed & Double Sofa Bed

2 Twin Beds (convert to King) & 2 Upper Pullmans

Queen Bed & Single Sofa Bed

2 Porthole Windows

Twins/King & Upper Bed & Single Sofa Bed

Unisex Wheelchair Accessible Restroom

2 Twin Beds (convert to King) & Double Sofa Bed

Twin/King Bed & Single Sofa & 2 Upper Beds

Twin Beds Don't Convert to King

Stateroom with 2 Porthole Windows

Twins/King Bed & Single Convertible Sofa

Connecting Staterooms

Queen Bed

Queen & Upper Bed & Single Sofa Bed

Obstructed View

Wheelchair Accessible Stateroom

2 Twin Beds (convert to King), Double Sofa Bed and 1 Lower Pullman

2 Twin Beds (convert to King), 1 Lower Pullman and 1 Upper Pullman

2 Twin Beds (convert to King), Single Sofa Bed, 1 Upper and Lower Pullman
Other Cabins in Category 6B