Allure of the Sea was an awesome ship. Loved it.
We so enjoyed this ship. The set up was great. The different communities were a great idea. It gave such variety of what you might like to do. From the Boardwalk with the hot dog stand and fair like atmosphere to Central Park with our door setting with shops, benches and cafes to the Royal Promenode, which seemed to be the main attraction for most passengers. Such a beautiful ship. The food was fabulous anywhere you decided to eat inside or outside, speciality resaurants, the dinning room from hamburgers, hot dogs, donuts, pizza, steak, seafood desserts no lack of food. Lots of things to do, movies, shows, miniature golf, ping pong, pools, zip line, rock climbing wall, wave rider or just relaxing and doing nothing, this was the ship to do it on. We would love to go back and see and do things we didn't have time to get to. This was one of our most enjoyable vacations ever and we cruise as much as we can. Has some second and first crusiers with us and they had a blast. This shipped rocked.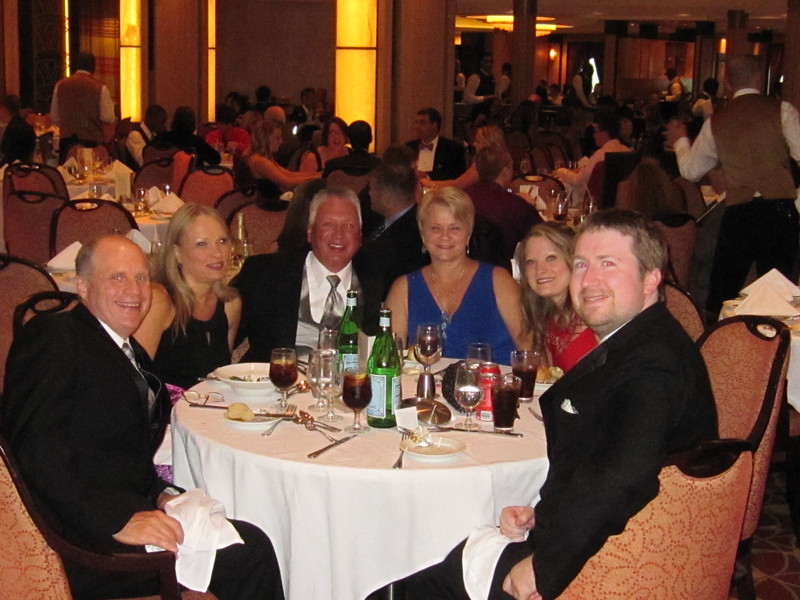 Category Ratings

Click table then swipe to view all columns.
| | | |
| --- | --- | --- |
| Ship Quality | | Just a beautiful ship and great set up. |
| Food and Dining | | Could not find anything I did not like to eat. |
| Service and Staff | | Were treated great with lots pampering. |
| Entertainment | | Did not get to see all the shows we wanted. Had to reserve the shows and that was new to us. |
| Onboard Activities | | Lots of different things to do. |
| Destinations and Excursions | | Ports were nice and enjoyed sightseeing and shopping and beaches. |
| Cabin / Stateroom | | Bigger than looked online and could fit our luggage under the bed. |
Port Ratings

Click table then swipe to view all columns.
Tip
Found a neat quick breakfast place, Wipeout Café. Got breakfast there as much as we could. Kind of out of the way of the larger places. Has made to order eggs and omelets, French toast, waffles, bagels, most all breakfast foods and great coffee. Outdoor seating but never had trouble finding a seat.