October 2015 - 12 Night Grand Mediterranean (Venice To Barcelona) Cruise on Norwegian Spirit
Please read the fine print before booking your air fare!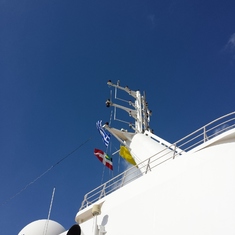 This cruise advertises, Day one in Venice and Day 2 in Venice but the ship is leaving at 1 am on day two so it is really in Venice LESS THAN 24 HOURS. It seems that day 2 is actually 1 hour in Venice and 23 hours at sea. Unless you read the fine print you may also not notice that you must be on board by 11 PM on day one so any flight arriving after 9:30 on day 1 will cause you to miss your cruise. Since Cruises Only does not make this clear at the time of booking, we wasted $1500 on a flight arriving at 10:50 PM on day one in Venice. When we received our cruise documents which you do not receive until after you pay in FULL, we noticed this and called immediately. The happiness guarentee they offer got us an onboard credit of $75, resulting in a loss of $1425 and the need to buy replacement airfare at a cost of $ 1750.
Please don't make the mistake we did. If we had booked directly with NCL.com this would not have happened. The cruise itself was perfect, but it ended up being very expensive booking through Cruises Only and we will never make that mistake again.