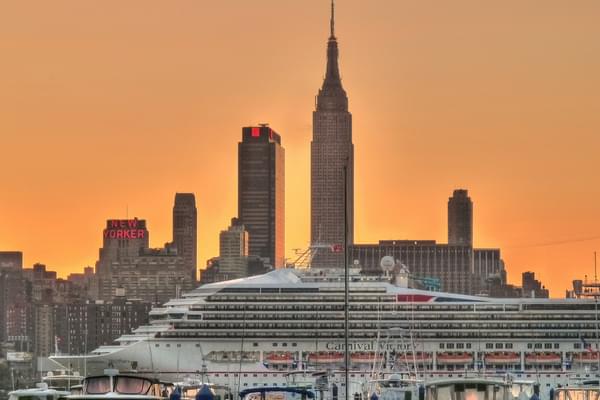 April 2016 - 3 Night Bahamas (Port Canaveral Roundtrip) Cruise on Carnival Victory
Disappointed
This was our first cruise so we decided a 3 night trip would be best for us to try it out. We were on the Victory which needs updating. Our bathroom sink was cracked across the entire width and floor tiles in the bathroom were broken. There were no instructions on how to change the temperature in our stateroom so it was a little stuffy at times and other times too cool. There was no exhaust fan in the bathroom so unless the door was left open when showering the room completely fogged up. Then even opening the door didn't clear off the mirror. Our steward, Noel, was a very nice person and the room was always cleaned very well.
After having heard how fantastic food is on a cruise ship, we were very disappointed. No steak or lobster without paying an extra $20. Meatloaf on the menu the last night - come on - we can eat that at home. Those who ordered it couldn't even eat it due to the texture. Desserts were pretty good, especially the chocolate lava cake, Our head waiter, Ricardo, was very nice and attentive.
Muster was a disorganized mess. What we were told would be 15 minutes took over an hour. We stood in the lower level of the ship where there were too many people jammed in the area and barely a breath of fresh air. It was almost impossible to hear what was being said over the loud speaker. Any announcement that was made over the loud speakers on board were hard to hear.
There were too many teenagers running through the hallways and in all of the common areas. There was no need for them to scream at each other to get attention, we all knew they were there! Pools were too cold and hot tubs too hot.
Our biggest complaint was the way the Cheers drink package is set up so that if one in a stateroom buys it both have too. Since I drink very little it was a waste of a lot of money. Why not allow one person to buy the soda package? My husband drinks scotch and brandy and not allowing him to order a double was irritating.  A single of either on ice is like not having any at all and caused multiple trips to the bar to get a second drink since we seldom had waiter service for drinks.
One sign and sail kiosk to check charges is not enough. We waited in line for an hour one day to check our account.
The professional portraits we had taken on board turned out better than any we have had taken in a studio. We thought $20 for an 8x10 was reasonable.
We may try another cruise but doubt it will be with Carnival. More likely we will stick with the all-inclusive resorts in the Caribbean.