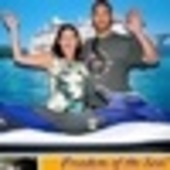 scottstein1
Clermont, Florida
Joined 07/2015
Travel Amateur, Cruise Junkie, Harley-Davidson Biker, Labrador Lover, Foodie, Wine Enthusiast, Scotch Fanatic, Beer Snob, and Happily Married for 23 Years! Also, Ex-Fitness Freak who got old, lazy, and then fat. ;-) Booked: 14-Apr-2017 Navigator Of The Seas 7-Night Southern Caribbean Previous: 14-Jan-2017 Harmony Of The Seas 7-Night Western Caribbean 08-Feb-2016 Enchantment Of The Seas 4-Night Bahamas 18-Oct-2015 Freedom Of The Seas 7-Night Eastern Caribbean 14-Sep-2013 Oasis Of The Seas 7-Night Western Caribbean 03-Sep-2007 Sovereign Of The Seas 4-Night Bahamas 24-Mar-2007 Legend Of The Seas 7-Night Western Caribbean
Upcoming Cruises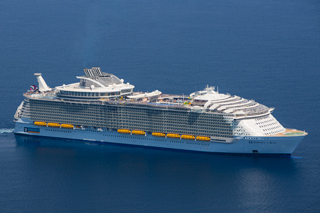 Past Cruises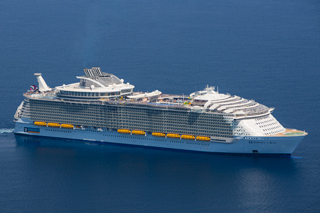 November 2018 - 8 Night Eastern Caribbean (Ft. Lauderdale Roundtrip) Cruise on Harmony of the Seas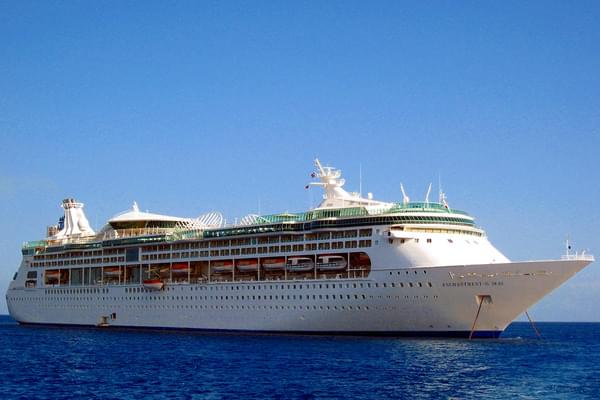 February 2018 - 3 Night Bahamas (Miami Roundtrip) Cruise on Enchantment of the Seas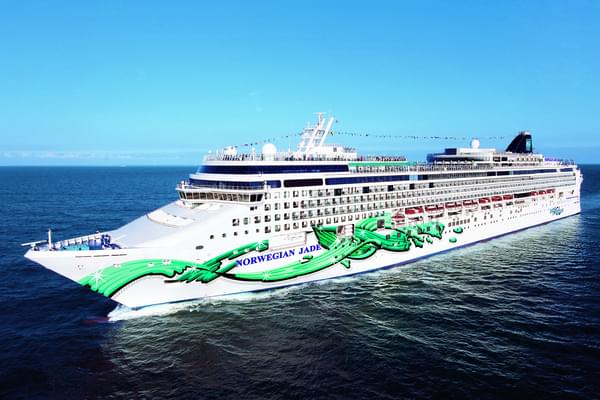 January 2018 - 4 Night Western Caribbean (Miami Roundtrip) Cruise on Norwegian Jade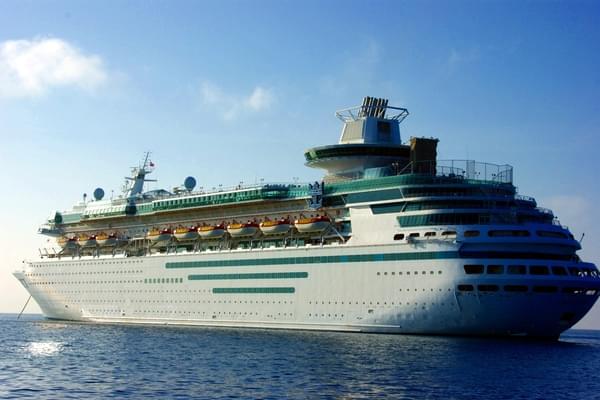 December 2017 - 4 Night Bahamas (Port Canaveral Roundtrip) Cruise on Majesty of the Seas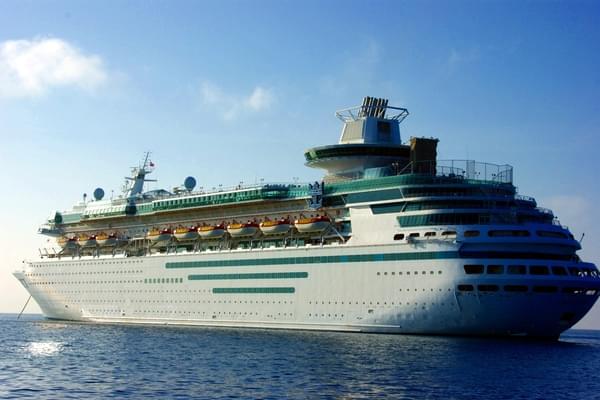 October 2017 - 4 Night Bahamas (Port Canaveral Roundtrip) Cruise on Majesty of the Seas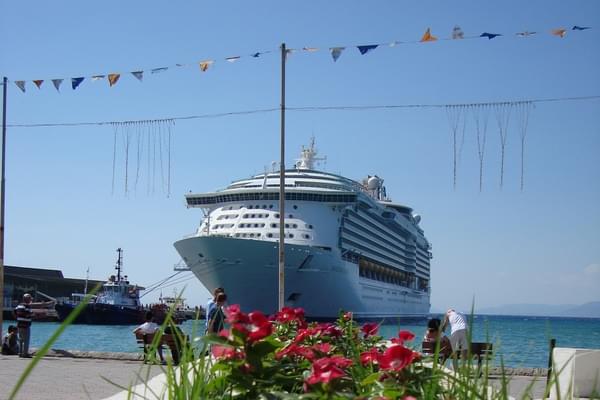 April 2017 - 9 Night Southern Caribbean (Miami Roundtrip) Cruise on Navigator of the Seas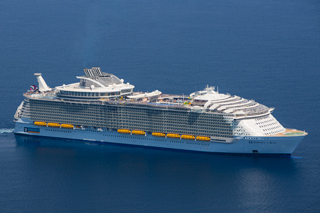 January 2017 - 7 Night Western Caribbean (Ft. Lauderdale Roundtrip) Cruise on Harmony of the Seas
Harmony Of The Seas Knocks It Out Of The Park
Regardless of the ship one selects, you are almost guaranteed to have a fabulous cruise vacation, albeit, each ship has its own merits, and each ship should be selected with different objectives in mind. The reason is the crew. Some crews are better than others, I regret to say, but without exception all crews have been great! And, some individual crew members have helped create memories for me that I will never forget. The other reason is the top-notch job Royal does on all of its ships to put its best foot forward. We always find something on each class of ship that WOWS us. That's why we've already been on a Royal ship 6 times and have another cruise booked on the Navigator Of The Seas in 78 days!!!   I would like to recognize the following people (in no particular order or ranking)...
  Ionut from 150 Central Park and the Park Café for providing an exceptional experience in both locations. Somehow he manages to elevate Park Café with his cheery disposition and service standard. No knock on Park Café - I love it! But somehow he manages to make it even better. As for 150 Central Park, his descriptions are detailed and his guidance helps one to make the best decisions. He is professional and friendly, simultaneously. He is definitely a stand out among dining room servers.

Rohan from Chops Grille certainly earns an honorable mention. He is professional, courteous, and detail-oriented. I found myself wishing, upon a return visit to Chops, that I had requested his table.

The ENTIRE photography staff!! Of all six cruises we have taken, these guys are the best!! We even had some of them pose in photos with us, so we could add them to our memories!! Bravo!!!

Inshan "Ta Da!" from Wonderland is THE SINGLE BEST CREW MEMBER I have ever experienced on a Royal Caribbean ship. Hands down. No debate. No doubt. No question. We first encountered him at the Chef's Table on the Oasis Of The Seas. When I saw him in the commercial for Wonderland on the Harmony Of The Seas, I became very excited! I knew Wonderland was going to hit it out of the park simply because of his presence. Once we arrived at Wonderland, we made sure we would have him as our server. And, as anticipated, he is the definition of great service! Every adjective you could use to describe what a great server should be applies to Inshan.

Putra at the Solarium bar is fun, funny, and excels at his job. There is another female bartender at that bar who also added to our experience, but her name alludes me now (I believe it starts with the letter "O").

Rodney at the Boot & Bonnet should also get a mention. Fun and professional. Suzy at the Robot Bar as well. A very bright and friendly person indeed! And while the robot is fascinating, Toby Joe in the pub is outstanding!

Kasim and Johanna at the Trellis Bar are highlights! Funny, entertaining, and proficient. Kasim Yilmaz is one of the best bartenders on any Royal Caribbean ship. He rounds out my top three bartenders with Nenad Krajisnik on the Anthem Of The Seas and Alok Sharma on the Allure Of The Seas. And I know of what I speak, because I too tend bar professionally at a high-volume, top-quality location with very discerning guests. To be the best takes something special and these three gentlemen possess that something.

Simeon Kirkiles should be cloned and put on every Royal Caribbean ship! LAUGH OUT LOUD!!!

I would also like to give a general thumbs up to every crew member we encountered. They all work so hard and their efforts do not go unnoticed. From the pizza guys at Sorrento's to the guys who keep the bannisters so well polished. From the room attendants to the maintenance crew. From the spa ladies to the entertainment staff. From the cruise director's staff to the Windjammer staff. The Windjammer staff are always the best!! They go about their business quietly and, as such, often do not get the recognition they deserve. (Regrettably, Windjammers can be hit or miss, foodwise, but this one is a big hit!) Everyone on the Harmony Of The Seas adds to the experience that keeps us coming back to Royal Caribbean.

Moving on from specific people, I would like to say something about several venues.

First and foremost, GREASE IS OUTSTANDING!!! The Danny Zuko actor is a standout performer, but the entire cast is fabulous. I thought Hairspray on the Oasis Of The Seas could not be beaten until I saw Grease! (As a side note, I am not impressed by Columbus. Sorry, but it is what it is. The cast still does an amazing job and the sets are fantastic, but I feel that something lacks. Is it the story line? I don't know, but the concept of Christopher Columbus's cousin sounds funny on paper. Is it the songs? Hard to tell, but the whole singing sharks and Jimmy Buffet cover seems forced to me - forced in order to attract a less discerning crowd to theater.)

MO5AIC is innovative, entertaining, awe-inspiring, breathtaking, energetic, and one of the most unique performances I have seen. Thank you for bringing them to the Harmony Of The Seas!

Wonderland is wonderful! A reason unto itself to go on the Harmony Of The Seas!! 150 Central Park is good, but not exceptional. Chops is always delicious! And Sabor needs to be franchised on to land so I can have it every week!! The Izumi hibachi experience is a highlight. Hibachi on the high seas!? WOW! As for Jamie's Italian, I will need to give it another shot, but as of right now, I think I am more of a fan of Giovanni's Table.

For the record, Central Park is my single favorite area of any Royal Caribbean ship. Relaxing at the Trellis Bar. Dining al fresco at Chops Grille. Strolling. Appreciating Lazlo Turos' work on the landscaping. Listening to the performers (I love the Black Pearl on the Oasis Of The Seas). And more! So having a Central Park balcony stateroom was a much appreciated addition to our overall cruise.

(Please put an R Bar on every ship!! I missed my Death By Chocolate Collins and my wife missed her Red Velvet Cake Martini.)

And now on to some areas where Royal Caribbean needs a little work.

While the dining packages are great, their implementation struggles. First, not being able to make the reservations from home, long before I ever get on board, is more than a minor issue. And why can we not? Oasis-class ships require so many other advanced reservations, why not for specialty dining? Moreover, if you are going to make us wait until we get on the ship to make our reservations, please have more than one person stationed to take the reservations. The process took an hour and a half! That is way too long. Unacceptably long. That is time I could have been swimming or touring the ship or dining or whatever, but instead I was stuck in a line I should never have been in in the first place. Please fix this!

The cantilever hot tubs are one of my favorite spots on any Royal Caribbean ship, but not on the Harmony! Why not? Because, in my opinion, you have taken a serene, peaceful oasis and smacked televisions playing loud sports right in the middle of it! What is that about!? I understand that the hot tubs on the main, outdoor pool deck are intended to be energetic and crowded and very social. That can be appealing. However, I do not think that is the intention of the cantilever hot tubs. They ought to have been located on the other side of the doors to the Solarium and included within the Solarium, as they are on the Freedom-class ships. I know you are not going to change the Harmony Of The Seas at this point, but perhaps future ship designs can place the cantilever hot tubs back where they belong!

Speaking of the Solarium, where did the pool go!? The Oasis Of The Seas has a pool in the Solarium. Why did you remove it from the Harmony Of The Seas! Disappointing!!

That said, if those are the only three disappointments I experienced, then kudos to you! Overall, the Harmony Of The Seas is a great ship and we had a great cruise vacation on her.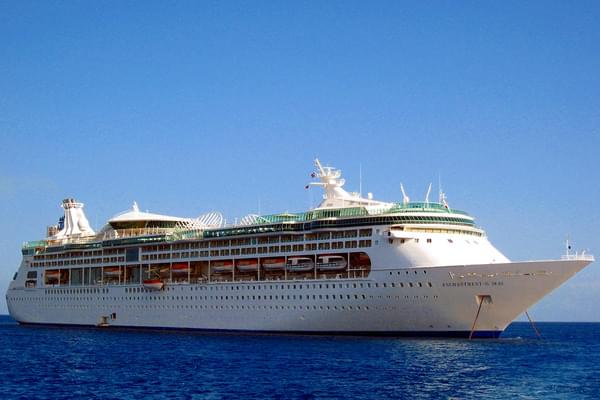 February 2016 - 4 Night Bahamas (Port Canaveral Roundtrip) Cruise on Enchantment of the Seas
RC Enchantment OTS - February 08, 2016
Royal's post-cruise survey asked:

What about your most recent Royal Caribbean vacation most exceeded your expectations?

I replied:
 
The entertainment! The MDR for dinner! And CHOPS GRILLE!!!!
 
"Bing Bong" Marc Walker was the best Cruise Director we have had the pleasure to enjoy thus far. I only wish he was at The Quest Game Show - though his sidekick, Mo, did a great job! Very funny fellow.
 
The Royal Caribbean Singers & Dancers and Enchantment Of The Seas Orchestra were fabulous! Particularly Vanessa. Such a talent! The star of the show! "Can't Stop The Rock" and "Stage To Screen" were hugely entertaining shows. Probably the best non-Broadway shows I have seen on Royal. (Cannot wait to see "We Will Rock You" and "Grease"!)
 
Rodney Johnson was a riot! One of the best comedians we have seen on board. But, Dan Bennett was even better! I was blown away! I could watch him again and again!
 
The Schooner Bar's entertainers were so much fun! Tony B and the other guy were great! As was the pianist, Anna.
 
A special highlight was DJ Amir. My wife had a blast dancing the night away in the Viking Crown Lounge.
 
Last, but maybe the best, was Rockport! I think we spent the most amount of time enjoying R Bar (Susan Hurtado was very hospitable - an excellent bartender/cocktail server) and listening to Rockport! The true gem of our cruise vacation!
 
Moving on to dining.... This was the least impressive Windjammer ever! Dinner raised the bar a lot, compared to breakfast and lunch, but overall the Windjammer left a lot to be desired. Conversely, the MDR was superb! We were very disappointed with the MDR on Freedom. By contrast, the Enchantment's MDR was very enjoyable. Our servers were Valfino and Yan. Excellent jobs all around! Even the Head Waiter was enjoyable. And the food was hands down better than Freedom's. We even enjoyed the breakfast in the MDR. We almost always dine in the Windjammer for breakfast, but after two days, I had to find an alternative.
 
This was the first time we have tried Chops Grille. We had several opportunities before, but we figured it was just another steakhouse. Boy, were we wrong! Chops Grille provided one of the best dining experiences we have ever had on a Royal Caribbean ship! And Ronaldo was second-to-none! The food was fantastic!
 
Finally, I would like to make a special mention of Park Cafe. Everything we ate there was delicious!"

Next, Royal asked:

Please take this opportunity to provide your final comments or recognize any outstanding crew members during your Enchantment Of The Seas, February 8, 2016 sailing.

I replied:
 
Just a quick negative note. There was a distinct smell of bathroom waste in different areas of the ship from time to time. It wasn't pervasive, but every so often it would hit you hard. A very unpleasant experience, to say the least!
 
I believe I have already listed every person by name that stood out as making my cruise memorable. However, these folks are also noteworthy: Dennis, our stateroom attendent; and Egmund, an R Bar bartender.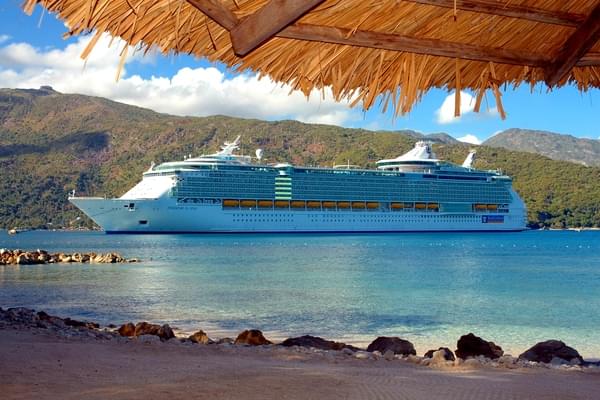 October 2015 - 7 Night Eastern Caribbean (Port Canaveral Roundtrip) Cruise on Freedom of the Seas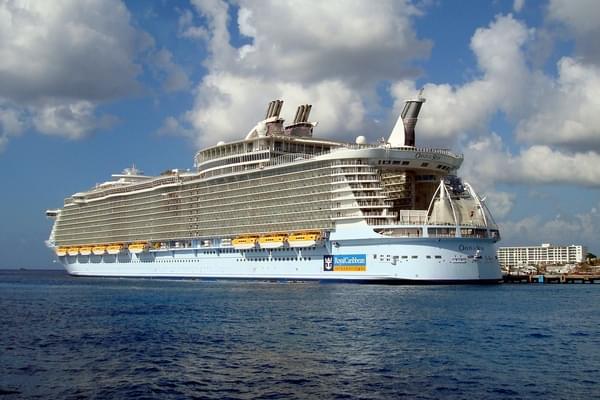 September 2013 - 7 Night Western Caribbean (Ft. Lauderdale roundtrip) Cruise on Oasis of the Seas
September 2007 - September 03, 2007 Cruise on Sovereign of the Seas (RETIRED)
March 2007 - 7 Night Western Caribbean (Tampa roundtrip) Cruise on Legend of the Seas
Cruise Tips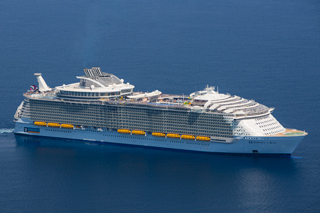 Harmony of the Seas
TIP THE CREW!! Don't be cheap! They work hard to make sure you have a memorable cruise vacation. A few bucks won't kill you It's big! You simply will not get to everything. Don't get overwhelmed - plan! Definitely get the alcohol package. Definitely try some or all of the specialty dining options.