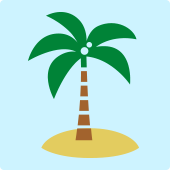 No cruises added
Cruise Tips
Took a 4X4 excursion and got to see some of the off the beaten track sights. A good take.
Had never been here before and really enjoyed our beach excursion.
Norwegian Gem
Avoid the Spa, otherwise it is a totally good take.
Took a tour before the flight out, it was very good and Rob our tour guide was excellent.
Everything was efficient getting off of the ship and taking a bus to the airport.
We took an excursion climbing Dunn's Falls and swimming with the Dolphins. Both portions of this tour where excellent although we have reached an age where we would not likely do the climb again. Another top 10 tour in our estimation.
Did an off road Land Rover excursion and had a ball. Pell was our driver and gave us quite a ride ending with the whole group being bonded and covered in mud. One of the best tours we have taken ever.
We did a simple beach excursion. Everything was okay getting to the resort. The pool was excellent as was the beach. The salt water access was off of a pier that was not very stable.
Punta Cana, Dominican Republic
The lifeboats were being used as tenders and the seas were rough. Saw a lot of people getting beaten around and decided not to risk it.
Norwegian Jade
Find your favorite bartenders, waiters, and other staff early in the cruise and get to know their schedules and stick with them. They will make sure your experience is very positive.
No excursion. Just a large port building with a lot of New York workers who were for the most part very helpful.
A very nice port where we went to an aquarium and beach resort which was pleasant but not exceptional.