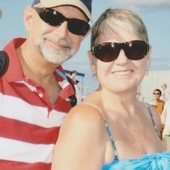 rtr365
Vancouver Island, British Columbia, canada
Joined 10/2015
Past Cruises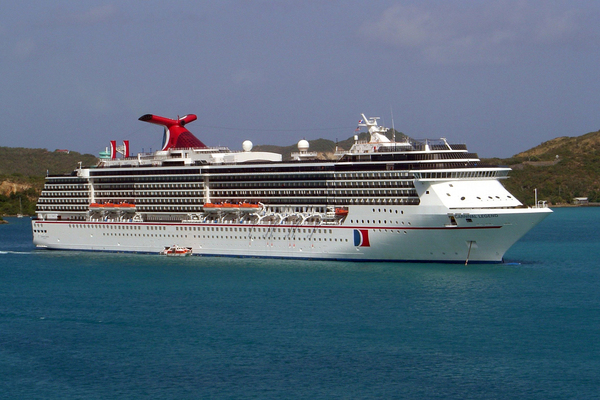 September 2017 - 10 Night Hawaii Carnival Journeys (Vancouver To Honolulu) Cruise on Carnival Legend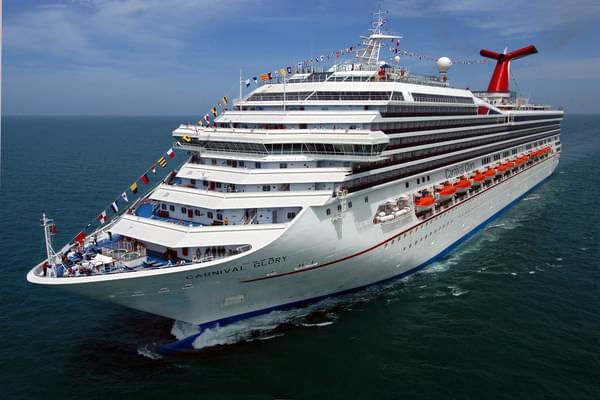 February 2016 - 11 Night Southern Caribbean Carnival Journeys (San Juan To Miami) Cruise on Carnival Glory
11 night S. Caribbean cruise
This cruise was a back to back on Carnival Glory. We had already done a 10 night cruise from Miami to San Juan, and this was the next leg...San Juan to Miami. The itinerary was why we chose this cruise. We went all the way down to Aruba, Bonaire, and Curacao, 3 islands we had never visited. We thoroughly enjoyed the itinerary and had many new experiences at each port.
The cruise was a Journeys cruise, so extra things going on onboard the ship. The only complaint we had was that the entertainment didn't change on the two back to back cruises. So all the shows and movies were the same. They did bring in different comedians, but that was it. Even the Journeys activities were the same again. That was disappointing. 
Overall, spending 21 nights on the same ship was okay. But because of the issues with repeated entertainment, we've decided to take one cruise, then change to a different ship or cruiseline for the 2nd cruise, rather than stay on the same ship. It may mean having to overnight in port one night, as we've done in the past, but that's okay. We may find a cruise we'd like that is going out the same day we return to port. It will just make for a more interesting trip with not having to repeat the entertainment.
Also, we were very disappointed with Carnival's All American menu in the main dining room. It is boring, nothing special at all. It's like any menu in a family restaurant at home. Very, very disappointing!  We usually choose Carnival as our main cruise line. However, the food is an important part of the cruise experience so we are going to check out some different cruise lines for our next cruise.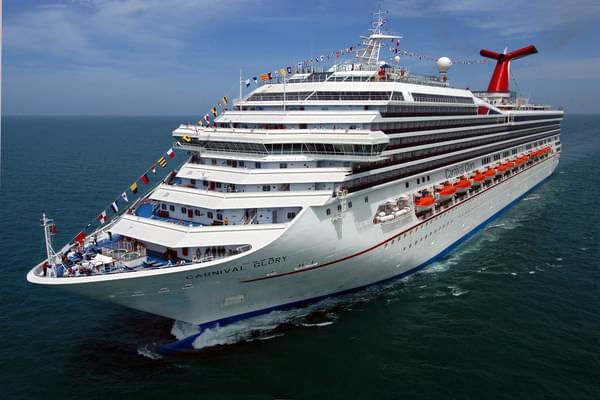 January 2016 - 10 Night Eastern Caribbean Carnival Journeys (Miami To San Juan) Cruise on Carnival Glory
First leg of Journeys B2B cruise
This was our first B2B cruise on the same ship. Miami weather was cold when we arrived 2 days before the cruise. There was a cold front on the East Coast that was causing a lot of problems for people travelling with airports being closed d due to the weather.  The 1st couple days of the cruise  we had rain off and on. But it got better and we enjoyed some sunshine and fine weather.
There were a lot if extra activities happening on the ship with it being a Journeys cruises. We especially enjoyed the Midnight Gala Buffet. It was as amazing to see the intricately carved fruits, vegetables, cheeses and meats! Wow!!!
We enjoyed several movie nights under the stars although for some reason the film kept stopping at the 2 hour mark on the movies and we had to wait for it to be rewound. One time they missed part of the movie because they didn't rewind far enough. :(  The shows were good and the  special actuvitues as part of Journeys were fun, although we didn't attend all of them. They had some very good musicians playing '80s songs., too.
The itinerary was great. We had one new Island, Antigua, but all the rest except for Martinique are favourites.
The All American menu, our first time experiencing it, was very, very disappointing! Limited choices, and boring. It's no different than an average family style restaurant menu at home. As the dining experience is a big part of our cruise enjoyment, we were quite disappointed. So much so we are going to check out other cruise lines for future cruises.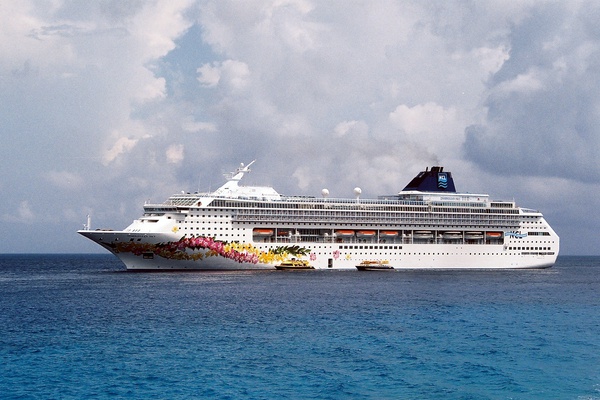 November 2014 - 4 Night Bahamas (Miami Roundtrip) Cruise on Norwegian Sky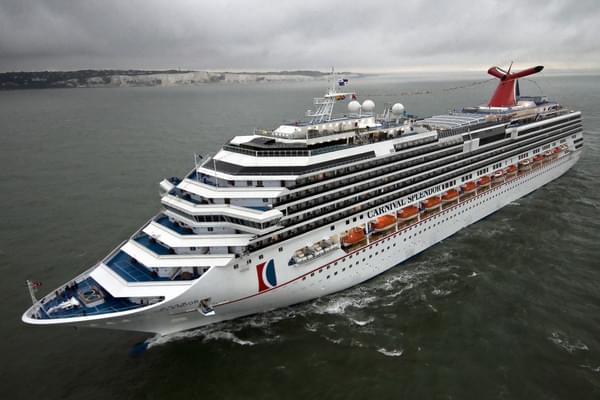 November 2014 - 8 Night Exotic Eastern Caribbean (San Juan To Miami) Cruise on Carnival Splendor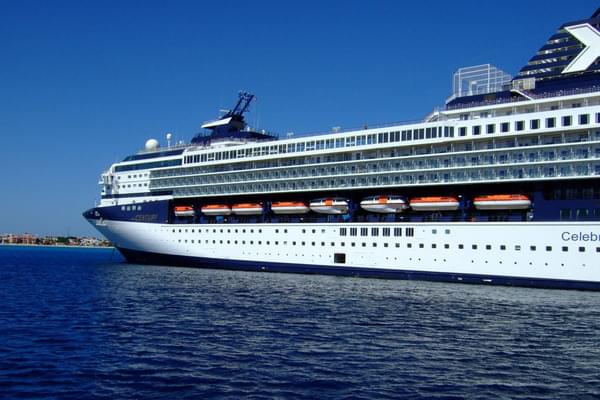 February 2014 - 3 Night Bahamas (Ft. Lauderdale Roundtrip) Cruise on Celebrity Century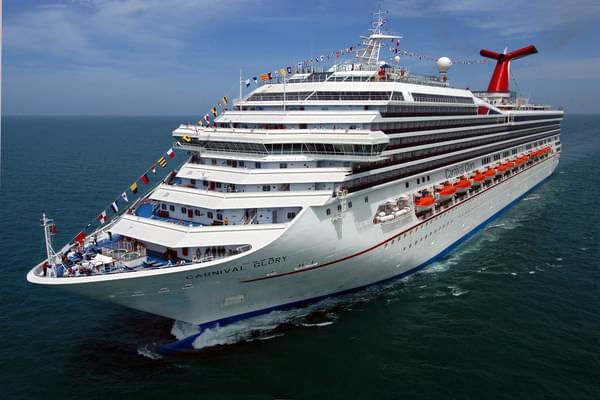 November 2013 - 7 Night Exotic Western Caribbean (Miami roundtrip) Cruise on Carnival Glory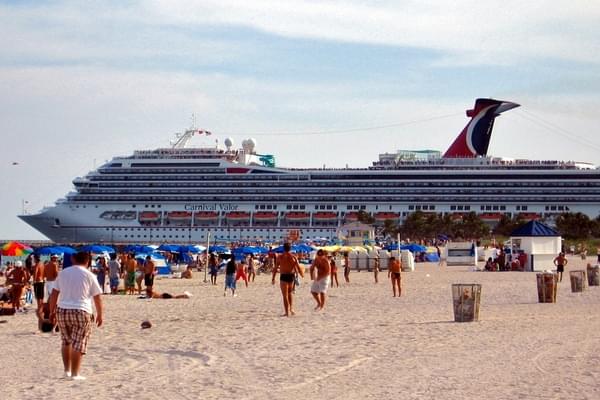 March 2013 - 7-day Southern Caribbean Itine Cruise on Carnival Valor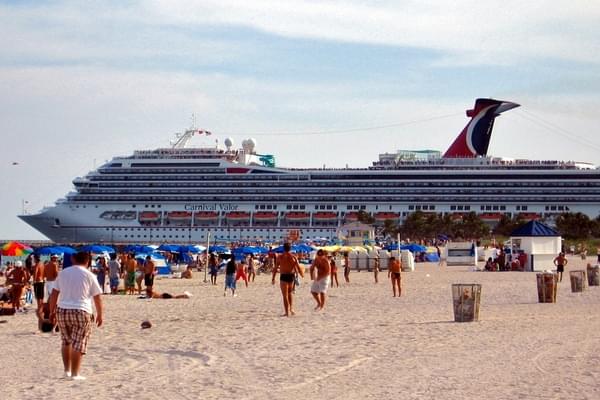 November 2012 - 7 Night Western Caribbean (Miami roundtrip) Cruise on Carnival Valor
February 2012 - 8 Night Exotic Southern Caribbean (Ft. Lauderdale roundtrip) Cruise on Carnival Miracle
Cruise Tips
Margaritaville and Jack's Shack! Awesome!
We rented a car at the pier and drove up to Mountain Top for a view of Megan's Bay and a few trinkets. Then we drive up to Paradise Point. What a view! Had some nachos and a Bushwhacker drink...yum!!! I can understand why they sell over a million if those drinks each year! Then we drove to Sapphire Beach which was beautiful! The total cost for the car rental was under $55 US, so a very reasonable day cost wise. Note: they drive on the left...not too difficult. You just have to constantly think, left! :)
Half Moon Cay, Bahamas (Private Island)
Beautiful lication but it was windy and kept raining off & on all day. We sat on the beach wrapped up from the cold wind. Back to the ship early and hit the hot tubs.
Hired a taxi to Romney Manor and Caribelle Batik. We try to go here each time we are in St. Just. I live the Batik.
Went on aElu's Eco Tour. Absolutely amazing day in the water. Swam to Hell's Gate and climbed up in it...amazing! Did some snorkeling and stopped for a great Lynch at a little island. We hiked up to the top if a hill and saw some incredible views and some very cool birds. The long tailed, red billed Tropic birds were nesting and we got some amazing pictures of them off the cliffs. Saw peligans and frigate birds, too. It was an excellent full day excursion.
We love San Juan. We had a long day here and went out and did some shopping. I bought a beautiful silver pendant of a Coqui, a cute little frog found here in the rain forest. We had seen them last time we were here at El Yunque. Had some good eats and fun at Senor Frogs and I had a manicure at a great little shop opposite Pigeon Park. Far better pricing than on the ship and a good job, too. They also gave a free alcoholic drink as part of the package. :)
Very unfriendly locals. It was our 2nd time there and if we go again, we'll stay on the ship!
Did and awesome day long tour with Herod's. Saw the banana plantation, went in a therapeutic mud bath which was incredible! Herod's Mom cooked a delicious Creole lunch. Then we went by boat to Jalousie Beach between the Pitons. Finally by speed boat back to the ship. We highly recommend Herod's for a tour in this island.
Weather was colder and raining heavily. But we still enjoy Miami. Went to Bubba Gumps one night...great good!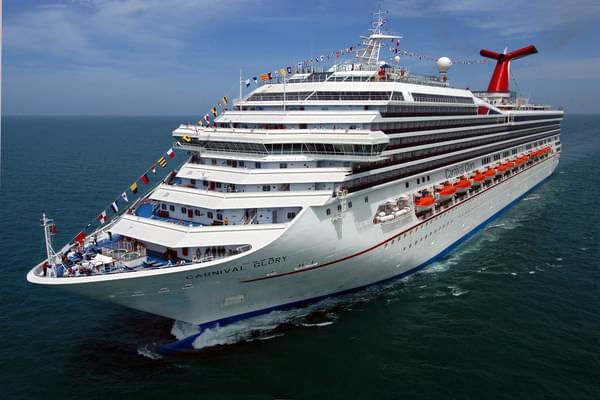 Carnival Glory
Check out the deli for some great sandwiches!