Going on this cruise?
Join This Roll Call
There are
28 members and 3 guests
on this Roll Call Kessy
Contributor Level:
Deck Hand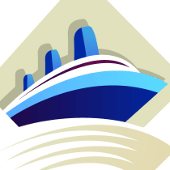 jenalo
Contributor Level:
Deck Hand ---
Port reviews and tips.
Read the best port reviews and tips for this cruise itinerary.
---
Itinerary
---
What is a Roll Call?
A roll call is a space for members who are signed up for the same cruise (same ship & departure date) to connect.
---
Why join a Roll Call?
Make friends BEFORE you sail, exchange tips on what to do onboard and in the ports and maybe even organize a shore excursion with your ship mates.
---