December 2015 - 4 Night Bahamas (Miami Roundtrip) Cruise on Majesty of the Seas
Im glad I chose Royal Caribbean for my first cruise.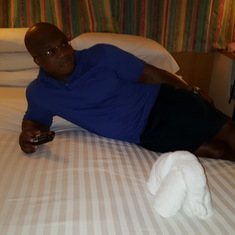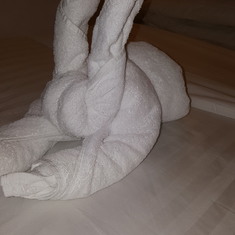 This was a short but sweet cruise.  First the things that I enjoyed.  I really enjoyed the dinners, they were very special eveytine night. The food was hot and fresh. Our waiter worked so hard to keep us happy and never seemed tired of useeing at all.  The lady we had seemed as though this was her first time. She kept reaching over us, interrupting our conversations and forgetting stuff and bumping my chair and head. Didn't like her much.  I also feel that whom ever chose who sat at our table did and excellent job of it. I really liked and enjoyed the people at my table.
The things I didn't like. The Nicole and diming us for every little thing was quite annoying.   Like water.  Drinking water that doesn't cost especially if you bought a drink package should be available in the room. It's horrible that it doesnt. The smell. Deck 6 smells like sewage and our bathroom smelled that way from day one until the 4th night.  I thought all hallways smelled that way until I visited other decks and found out different.  Also our shower was never really cleaned well. There was hair in there that I had to clean on the first use.  The lack of assistance for the buffet. The first day there were not enough places to sit and I asked an attendant and he told me you just have to look. He was having casual conversation with a passenger.  The added charges to my card without  my permission at the end then their inability to remove them. Also the cruise stopped in the Bahamas until late 1130 In the rain but left key West at 5 on a sunny day.  I think the captain should adjust for weather.