August 2014 - Freedom of the Seas to Caribbean - Western
1st Time Cruiser and I was WOWed!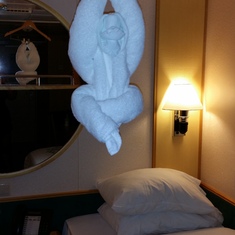 1st time on a cruise and I absolutely loved every minute of it. The ship was exceptionally clean. Food was great. All of the staff that I met were wonderful. Love each and every one of them. They are so personal and they go out of their way to make sure that you are satisfied. I preferred the Main Dining Room instead of the Windjammer Café. Stateroom attendant was wonderful....over love Ms. Sharon. The ports were nice...did not care for Labdee, Haiti due to the vendors being so aggressive. Other ports visited- Falmouth, Jamaica; Grand Cayman, Bahamas and Cozumel, Mexico. There was always something going on onboard the ship...never a dull moment. I can go on and on about what I loved but try it for yourself. All in all a great trip. I already have my next cruise booked with RCC and I am looking forward to another great experience.