August 2015 - 7 Night Eastern Caribbean (Baltimore Roundtrip) Cruise on Carnival Pride
Sail Away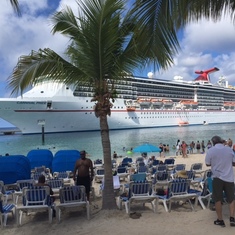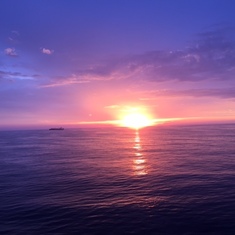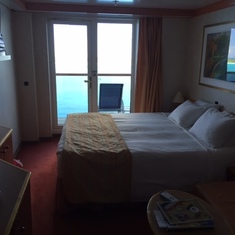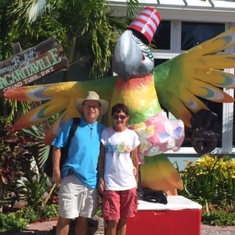 I just recently returned from my 7-day cruise on the Carnival Pride from Baltimore to the Bahamas and Grand Turk Island. The weather was great, the ship was well-trimmed, the service was very good, and the experience phenomenal! My wife and I had a great 7-day vacation on the Pride!
We had been to the Bahamas before ... so we elected to stay on the ship while most passengers took the tenders ashore to Half Moon Cay. Good move on our part! We hate being herded around with hundreds of passengers ... and that was our experience at Half Mood Cay several years ago. Our choice to stay on the ship paid-off ... we had the Serenity deck entirely to ourselves and spent a relaxing day in the sun and around the pool. No herding! We visited Grand Turk ... and it was good to see since we had never been there ... but there's really not much there to see (aside from Margaritaville ... that's a must-see!). It's an impoverished, barren island. Some OK beaches ... but no need to return from our standpoint. Our stop in Freeport was also a bit disappointing. The ship was in port from 8am-noon ... and we grabbed a taxi to Port Lucaya hoping to browse the many shops ... but nothing was open! We walked around aimlessly for an hour or so, then grabbed a cab back to the ship.
The ports of call were not expected to be the highlights of our trip since we had been there before. We looked forward to the experience aboard ship and were very happy and satisfied with that experience. I'd take the cruise again ... but likely wouldn't bother disembarking at any port.
We enjoyed the shows and really liked the music trivia hosted by Steve the Cruise Director!
The cabin was spacious and we got plenty of use out of our balcony!
I can't comment on the food ... I wasn't allowed in the main dining room so we ate at the buffet every meal (long story ... I ain't goin' there!).
One complaint - the primary water slide broke on the 2nd or 3rd day of the cruise and was not available for the remainder of the cruise. We never got to try it.
One more complaint ... my wife opted for the Cheers program to make alcohol consumption more economical for the week ... and I was REQUIRED to also purchase the Cheers program since I shared a cabin with my wife ... but I don't drink alcohol! I understand the rule ... but I feel like I got hosed!
Overall, a great week and a great cruise!