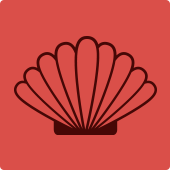 No cruises added
Cruise Tips
Optional Rothenburg ob der Tauber tour was outstanding. We can see why it is Germany's most beloved city. This is a can't miss. Too bad that this tour takes place at the same time as the Wurzburg included tour. Would have liked to get on both tours.
Nice old city. Included tour was nothing exceptional.
Melk Abbey was very good; fun tour. Very austenatious for an abbey.
Included Panoramic Vienna tour was very good. Great city. The Mozart & Strauss Concert optional tour was well worth the money. Really fun evening, great entertainment
Great cathedral. The optional Beer Culture Dinner/Tour was really fun. Learned more on that tour than the included tour of the city
Went on the Salzburg Highlights optional tour. Truly the highlight of the cruise. Would have liked to be in Salzburg for a couple of days. This is well worth the $199/person. GREAT TOUR!!! The lunch in a fantastic setting with music from the Sound of Music was worth the price of the tour alone, plus you had all of the other sights of this charming city.
Optional Wachau Valley Winery tour was really a blast. Great time, great guide and the owner of the winery made it so much fun.
This was the low light of the cruise. Just a lot of locks with very little scenery
Miltenberg included tour was excellent. Great riverside village, Old Town was very picturesque
Panoramic included tour was good. The highlight of this port is the evening cruise on the Danube with all of the buildings along the river spotlighted. Truly outstanding for Viking to include that on the cruise. Was a great way to end the cruise and make it memorable.
Went on the Munich Highlights optional tour. Worst tour we have been on, and we have been on a lot of tours. Lot of drive-by's. Not worth the $199/person tour. Wished we would have gone on the Regensburg included tour.
A lot of drive-by on the included tour.
Amsterdam was a great city. We explored Amsterdam on our own, not with Viking and I think we saw more, stayed in better accomodations and it cost less.
Optional Marksburg Castle Tour was really good
Viking Gefjon
Do not do the Munich optional excursion; not worth the $199/person extra. Other optional excursions were very good to excellent. Standard excursions were OK; nothing exceptional