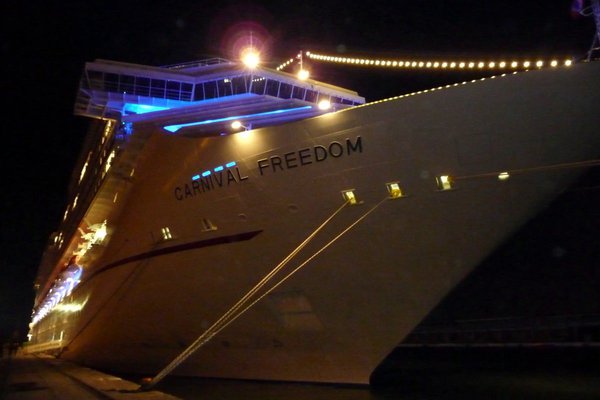 December 2015 - 7 Night Western Caribbean (Galveston Roundtrip) Cruise on Carnival Freedom
Happy Birthday cruise was great
Cruise for my husbands 50th. We have taken many cruises in the past. This was the best room care of any cruise. Ports are OK. Cost was less than expected. Meals were well prepared and variety allowed for many choices for each meal. Comedy club had good shows for both the PG and the adult shows. Great comics- room could be bigger for this as the room filled for both shows on 4 nights.
New onboarding and offloading process- so do not arrive early if you choose a noon check in- they will not allow you on the ship prior to the assigned time.
Did not use the dinning room as 8:30 pm is TOO LATE for dinner for us and no other choice was available by the time we booked.
Ship will only transport to and from airport on one and last day. so if you want to explore Galveston - too bad- You will have to arrange you own transportation to enjoy Galveston- I suggest you make that effort. Galveston is worth exploring. There are options for transportation back airport with planning, Uber works to Galveston but is not available from Galveston.