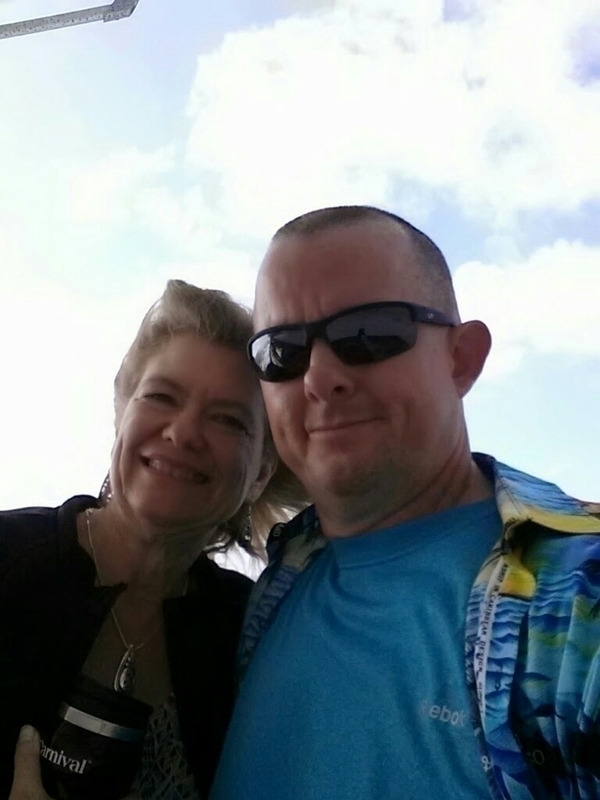 prostreet1265
Empty nesters who have found a love for cruising, snorkeling, and just about any other adventure that provides a break from reality.
Upcoming Cruises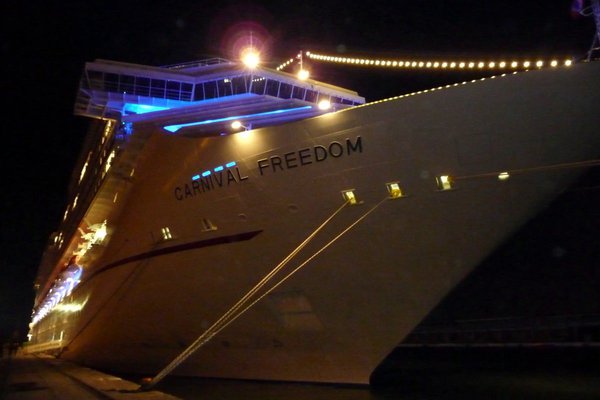 Past Cruises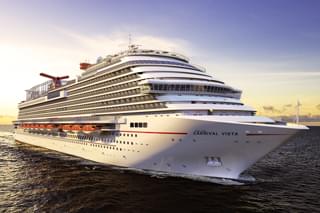 September 2018 - 7 Night Western Caribbean (Galveston Roundtrip) Cruise on Carnival Vista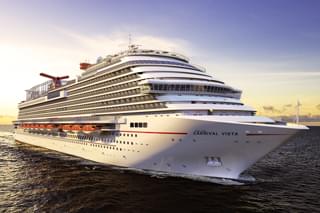 November 2017 - 8 Night Southern Caribbean (Miami Roundtrip) Cruise on Carnival Vista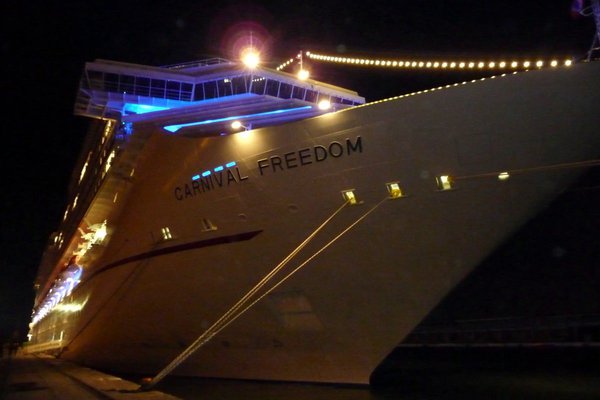 August 2016 - 7 Night Eastern Caribbean (Galveston Roundtrip) Cruise on Carnival Freedom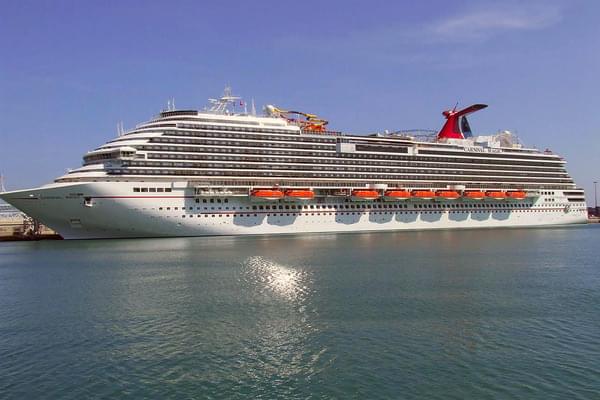 April 2016 - 7 Night Western Caribbean (Galveston Roundtrip) Cruise on Carnival Magic
Been there, but had not done that!
This itinerary was one we've done 2 years ago (Cozumel, Belize, Honduras) but several in our group had not been, so what the heck.  We did different excursions than we had done on the first trip, so that made it like new again. 
Cozumel was our first stop and we had booked a "Speedboat & Snorkel" excursion through Carnival.  We suspected something was up when we got our tickets and they said "4x4 Surf and Turf" but figured we would ask more questions when we got there.  We had done this exact excursion on one of our previous trips, and had recommended it to our friends.  When we arrived we were told that the snorkeling portion of our excursion had been cancelled due to weather, then we were told that the speedboats were not in use by order of the harbor master, due to rough seas. The guide said that we would instead be driving some Polaris 4x4's down to the Mayan Chocolate Factory, the down the coast to another spot for some off-roading, and eventually to the beach house where the boats were, for an included lunch.  They topped the deal with a 25% discount per person because of the last-minute changes.  All good, let's do it!  The biggest surprise of the day was the chocolate factory.  Never even thought this would be fun, much less interesting.  It was both, and very tasty.  The off-roading was a blast, as long as you don't mind being dirty.  The lunch was very good as well.  Overall, a great, memorable excursion.
In Belize we booked the Jaguar Caves ziplines.  Going in and out of the caves was very cool, and the area was very scenic, but the ziplines themselves were kind of a dud.  Unless you happen to weigh 110 lbs and no more, your chance of making it all the way across was very slim.  Translation, you get to drag yourself across to the other side.  Still fun, but not as much as just sheer speed.  The other unknown part of this excursion was the 3 hours we would spend traveling in the bus roundtrip.  Not the end of the world, but not too exciting either.  Our guide did all that he could to keep it exciting, and he was smart enough to be quiet on the return trip.
Last stop Honduras, and a lazy day on the beach was just what we needed.  We chose the beach close to the port and it was awesome.  The skylift chairs took us right from the marketplace to the beach, then with a 50 yard walk we were in for some incredible snorkeling....for hours and hours.  So much fun, and close enough to go back to the boat for lunch instead of dropping 15 bucks for a burger (especially with Guy's right there onboard).  A great day in every way, even with a little morning shower.  Highly recommended, and can't wait to go back myself.
We had 2 sea days on our return, so plenty of time to catch our breath and truly relax... remember relaxing....that thing we're supposed to do at some point on a vacation?  We did.  Lots of fun in the sun, and even a killer game of dodgeball on the basketball court.  As always, the Magic (my favorite ship) did not disappoint.
Ahoy!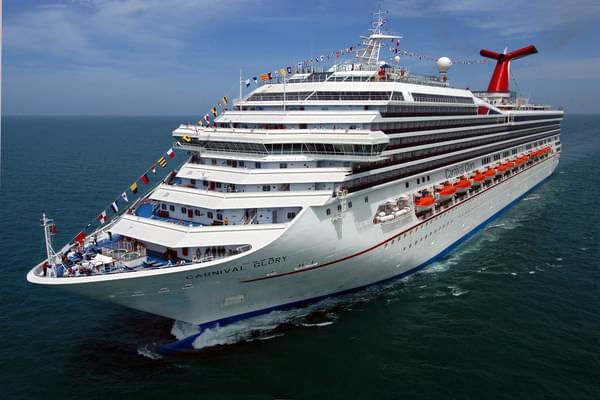 October 2015 - 7 Night Eastern Caribbean (Miami Roundtrip) Cruise on Carnival Glory
Hurricane Joaqin can't stop the fun
We didn't get to go to Half Moon Cay because of weather, but still an awesome trip.  First time out of Miami's terminal, and I must say those folks have it down to a fine science. Every part of check-in was very smooth.  Sailed out on the Glory, and it was nice as well...little smaller than the Magic, little larger than the Triumph...all very nice.
First stop was Saint Thomas. Everyone was so friendly and helpful.  Snorkeling was fun, but thanks to the recent hurricane the water was pretty murky.  Still good, until my action camera came off of my head and sunk
.  Then my wife showed her moxie and free dove to retrieve it, about 20' down.  What she won't do for a couple hundred dollars...
San Juan was the next stop.  Great port, friendly people, lots of history.  We didn't do an excursion, we just strolled old San Juan.  What a relaxing day.  The bus drivers/tour guides will pester the fool out of you when you first come out of the terminal, but just say no and they'll go away. Really cool opportunity to take in some different culture.
On to Grand Turk...I spent the entire time trying to figure out if I could just move there and stay.  I loved every minute of it.  I've now snorkeled in about 7 different locations (still a rookie compared to some, I realize) and GT somehow stole the grand prize.  To date, this is the most beautiful place I've been.  We will DEFINITELY be back!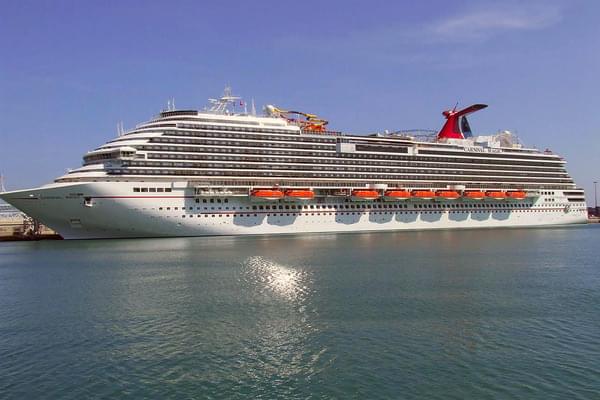 March 2015 - 7 Night Western Caribbean (Galveston Roundtrip) Cruise on Carnival Magic
Back on the Magic!
Celebrated our 30th anniversary on the boat, so how awesome is that? Got applause from the whole formal dining area when I dropped on one knee and asked my wife for another 30 years...and of course influenced her answer with a new wedding ring.
The stops were all great, and excursions a blast.  Grand Cayman was really enjoyable. We snorkeled out at a sunken U.S. Navy vessel, the USS Kittiwake.  One of the best excursions I've ever done.  Jamaica was a very different experience.  The extreme zip lining was so much fun, but the true adventure came in riding with a cabbie.  I've lived through high-speed pursuits and rappelled down the sides of tall buildings, but the adrenaline rush of just knowing you're about to die in the back seat of a Jamaican cab is unmatched by it all.  Last stop was Cozumel, for some speed boats and snorkeling.  Highly recommended, especially in 4-6 foot seas.  Those boats will get airborne.  Fantastic trip overall, although I would willingly replace Jamaica with another stop, or maybe I'll attempt one to Ocho Rios instead of Montego Bay in the future.  I've been told that's completely different as well.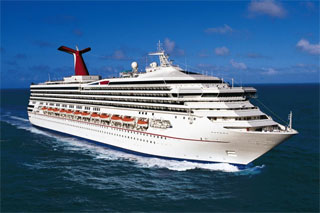 December 2014 - 5 Night Western Caribbean (Galveston Roundtrip) Cruise on Carnival Triumph
Great last minute vacay!
Living an hour from Galveston can be a perk.  Tired of cold, rainy weather?  Jump on a cruise ship and wake up somewhere else.  Like magic, the winter blues were GONE!
Discovered "Faster to the Fun" on this cruise, and was it ever worth it.  At 11:40am we had dropped our carry-ons at our cabin, and were sitting on the Lido deck having a Guy's burger, while watching the long lines filter on the boat.  Well worth 50 bucks.
Cozumel was beautiful as always, and Progresso was...well...different.  Lots of folks in the market place wanted to sell you everything under the sun. Still beats being at work, right?  Overall, a nice short break from real life, and didn't break the bank.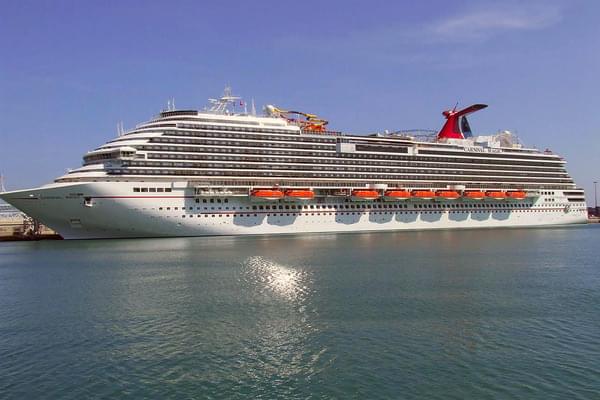 February 2014 - 7 Night Western Caribbean (Galveston Roundtrip) Cruise on Carnival Magic
3 couple, 3 times the fun
LOVED Roatan!  Private beach was beautiful, and snorkeled for the first time in my life.  Definitely will not be the last time.  Went off-roading in Belize, which led to a cave tour.  Highly recommended excursion.  Also saw a white Jaguar in the wild along the Siboon River...how often does that happen?  Last stop Cozumel, took a boat to Playa and swam the Secret River.  Mind officially blown!  Now I'm hooked.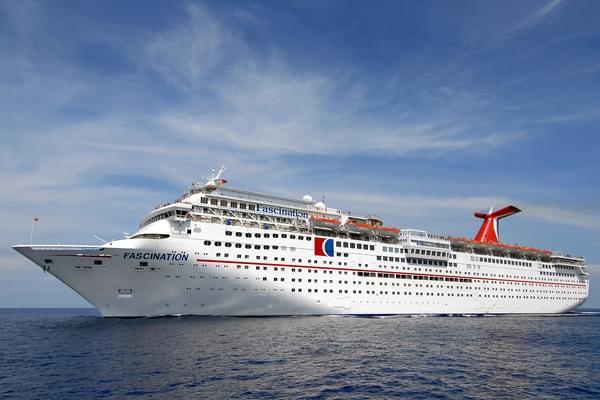 April 2012 - 4 Night Bahamas (Jacksonville roundtrip) Cruise on Carnival Fascination
First Cruise
Learned that 4 adults in one room (especially 4 women sharing 1 mirror) is a bit cramped.  Still had fun other than getting weathered out of one port.
Cruise Tips
Cool place, but will definitely snorkel the next time I go.
Check out the Mayan Cacao factory... surprisingly fun, and some of the best chocolate I've ever eaten! Super friendly people too.
Great historical site...especially check out the Bishop's Palace.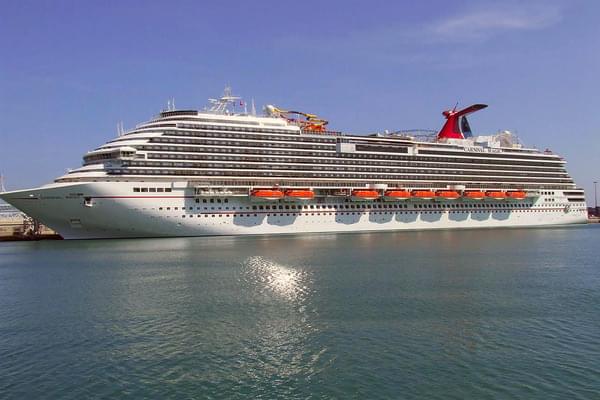 Carnival Magic
Ship is nice and fresh having just come out of dry dock. Guy's burgers and BBQ are great additions.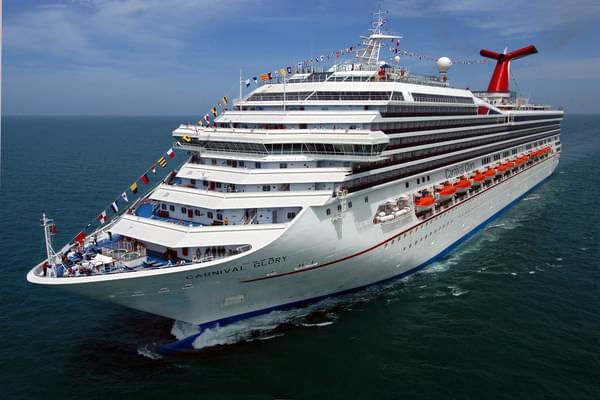 Carnival Glory
VERY nice ship, well maintained, well staffed.
Get a quote from your cabbie BEFORE you get in the car.
Underwater camera is a must!
If you're not from around the area and can spare an extra day, Galveston has some incredible history. Can't promise the beaches will look like Cozumel because that would be a lie, but the city has some really cool spots.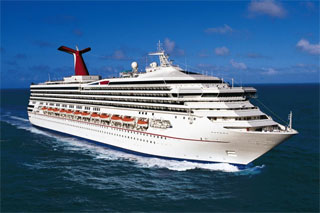 Carnival Triumph
I heard all the nightmares about the Triumph's history, but not a single hiccup on our trip. Great ship, just a bit smaller all around than the Magic.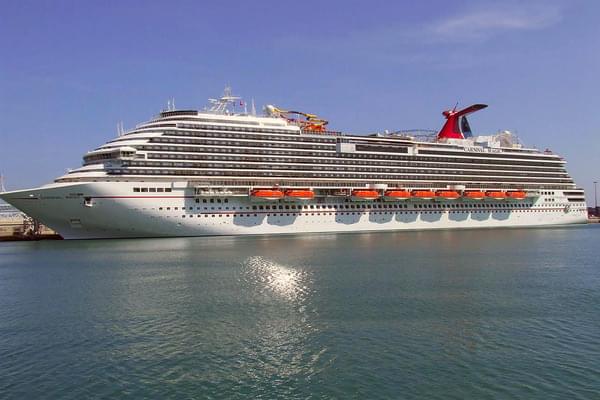 Carnival Magic
My favorite ship. Love the design of the ship with lots of extra space on deck 5.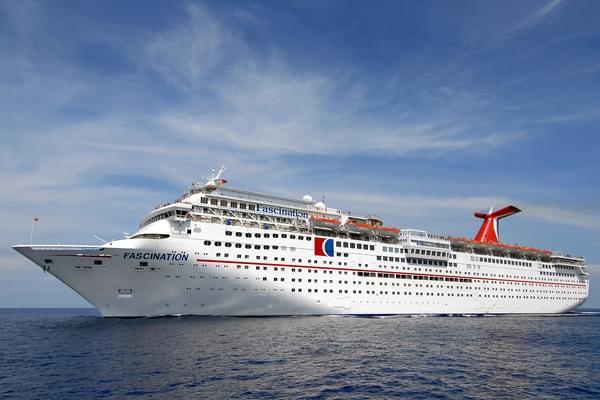 Carnival Fascination
Spring for the extra cabin
Following
Cruise Line
Ship