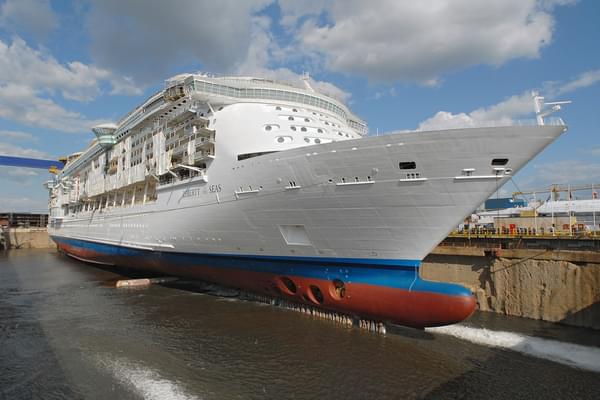 Liberty of the Seas
Sail Date: September 25, 2016
Liberty of the Seas Galveston cruise
Liberty of the Seas is an excellent ship. Refurbished earlier this year (2016) it's like a new ship, really "brand new".  The added recreational features are for a younger crowed, we knew this going in and I have no comment on these new features that RCCL is very proud of. 
On this cruise (9/25/16)...
Dining Service-
At breakfast in the dining room, not good, inattentive waiters, sloppy service, stingy portions of food from the kitchen.
At dinner in the dining room, much better but not as good as past RCCL cruises.   Food and food selection were very good from starters to deserts.  Most nights we got what we ordered.
Windjammer buffet... always jammed up due to RCCL blocking off one side of the room until the other side is packed.  Food was good, service was good, crew did a good job of keeping vacated tables cleaned.  Always a challenge to find a table.  After two days of breakfast in the dining room we moved here for breakfast and had a much better experience.
Cabin Service...
Awesome and excellent service from Leslie Cash the entire 7 days.
Entertainment...
Not a good selection on this cruise, 3 comedians in 7 days.  The Elvis performance was excellent, the best of the cruise.  Saturday Night Fever performance should be scrapped, it never should have made it to the stage.
Smoking...
Smoking occurs on the port side on decks 4, 11, 12, the entire port side of these decks. That's half of the outside area of the ship.  Smoking is allowed in a smaller area on decks 4 and 11 but crew members, even though present, don't correct people smoking in non-smoking areas.  This makes for a very smelly ship on the outside decks.
RCCL posts signs on deck and in the entertainment venues about not saving seats for your large group, again no one enforces this policy, the result is inconsiderate people do very well while many quests wander around and can't find a seat in a room with many empty seats.