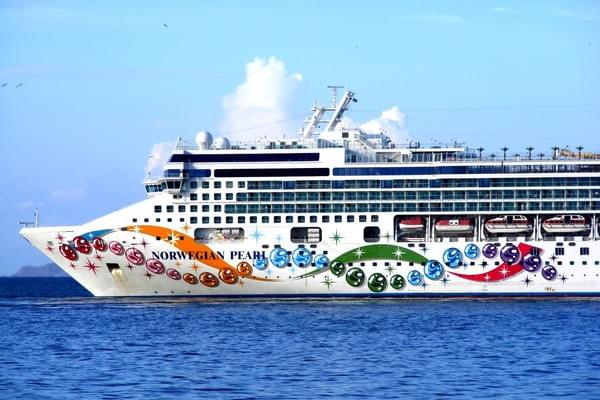 December 2015 - 11 Night Panama Canal & Western Caribbean (Miami Roundtrip) Cruise on Norwegian Pearl
Good and Bad
First, the good:
-We LOVE the NCL free-style concept.
-There were a great team of folks taking care of us. They became our little cruise family.
-The bed was incredibly comfortable.
-Going through the Panama Canal was a spectacular experience. So worth a balcony cabin.
Now the bad:
-We absolutely froze, and no one was responsive to our requests. We ended up spending a lot of our time in our cabin, with the balcony door open, just to try to warm up.
-NCL is cutting too many corners when it comes to dining. Lobster night is gone. Chocolate buffet is gone. Cheese plate dessert option is gone. It's like they're trying to coerce cruisers to pay for specialty dining, although even then lobster is an additional upgrade. (So $50 for a lobster when we've already paid for the cruise. Really?!)
-Belize shore excursions are too expensive for what you get, as are ship photos.
-Itinerary said "cruise Gatun Lake," which caused us to forego a Panama Canal excursion (thinking we'd get to see the scenery from the ship). In reality, the Pearl made it in to the lake and dropped anchor. Didn't budge until it was time to go back. Also, comedian Tim Kominsky's (sp?) third show was billed as "all new," but it was the same show we saw in March.
Next cruise? Want the free-style approach but don't care to freeze--or pay extra for things that have been included in the past. We did not participate in their Cruise Next program for these reasons.