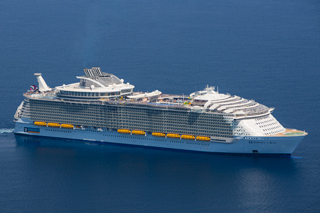 May 2016 - 7 Night Western Europe (Southampton To Barcelona) Cruise on Harmony of the Seas
Exactly like Allure Of The Seas just bigger and more hightech.
Pro: Speedy check in!
Cons:
-Photo booths were mediocre at best, just plain black or white background mostly, no exciting set up. Photo screens show pictures with words all across so it's impossible to clearly see to dole out money for them, also the color should be softer not too harsh to show every single flaws on the face ! I only bought 3 instead of the whole package as usual !! Carnival  has attractive booth set ups with romantic benches, hay stack cubes to sit on with different poses etc so it's irresistible not to buy them!
- We had an ocean view cabin and there was no shampoo, hair conditioning, and body lotion provided, a huge dissapointment  !