May 2015 - 8 Night Southern Caribbean (Port Canaveral Roundtrip) Cruise on Carnival Valor
What The Hell happened to Carnival??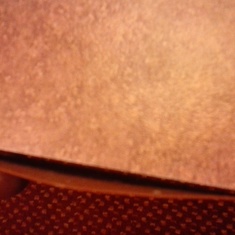 Upon entering the stateroom it was obvious it hadn't been cleaned from the last cruise , there were a soiled/wet towel and pillow case in the closet , holes all over the lamp shades , blood stains on each blanket , sink stopped up , drawers all opened up like the place had just robbed , side tables had damage , dirt/dust in/ all over the door vent , I took pics of all but the blankets not sure why guess cause I was so upset.
I complained in person to guest services and was assured it would be cleaned before we returned from dinner but it never was! One night the closed off the aft part of the ship to include the only late night food(pizza) so the Crew could have a party! WTF?? And the entire cruise most of the ships thorough fares reaked of raw sewage! Not sure what the deal was but it left me notious the majority of the time it was so powerfully pungent , after all that I get home and see a email from a Carnival exec who states that no longer will Gold members like myself be able to attend the past guest parties but get a one drink coupon for your last day on board, why? Because they're are so many Gold members they don't want to give the free drinks so they made a BS excuse about over crowded parties and sub standard service because of it like we are stupid!