March 2016 - 6 Night Western Caribbean With Carnival Live (Miami Roundtrip) Cruise on Carnival Breeze
Love cruising with the Breeze!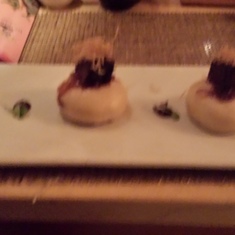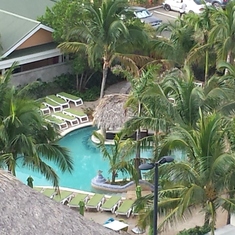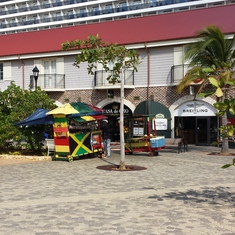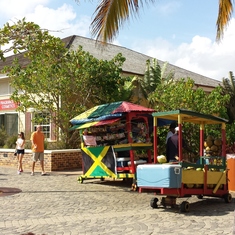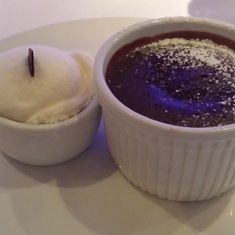 This is my second time on the Breeze.  I really do love the ship.  This trip was western Caribbean and was a day shorter than the last cruise.
Pros:
- Cruise director was hilarious. I was disappointed that Matt Mitchum wasn't the CD, but Mike was fantastic. He took the trivia to a whole new level when he hosted.  He tried to engage everyone and make sure we were all having a good time.  80's trivia was perfect with him in costume - complete with leg warmers!
- The musicians were really great.  Wherever you went throughout the ship, there was great music playing - guitar, violins, djs, etc..
- Food at guys, bonsai sushi, blue iguana, red frog pub (you must try the sliders and coconut shrimp) and dessert in the dining room was fantastic
- They seemed to try to keep the activities going all the time, even on port days
- They showed great movies at the seaside theater, but see below...
- We had room 1425.  I love this room type because it has a full bathroom and a separate tub/ shower sink washroom.
Cons:
- The kids screaming like banshees in the pool by the theater was just too much.  I understand we are all on vacation, but they were out of control (hey where are your parents?)  There were three movies I hadn't seen yet (Creed, Mad Max and Spectre), so I was excited about them, however the screaming banshees made it a little difficult to enjoy.
- The shows could be a little better.  Sometimes the notes were a bit off, but it was still pretty entertaining.
- The selection of food at Lido was great some days and so-so other days, but never quite hot enough
Overall pretty fun.  I didn't book any excursions with Carnival. 
Falmouth:  hung out at Margaritaville.  They had a decent pool with a swim up bar.  You could go right in without buying anything, but we bought drinks anyway.  The staff there was very lively.  They played great music, danced and kept everyone entertained.
Grand Cayman: walked around for like an hour and then got back on the ship.  I felt like this port was very overpriced.  The day we docked there were 6- 7 other ships there, so it was a little crazy.  Noticed when we were leaving that there was a Margaritaville there too with slides.  Wonder if you can just walk in there too?
Mexico: I booked at day pass Melia Vacation Club Cozumel.  I purchase the pass directly with the resort for $50/ person.  I'm glad I called the resort to ask, I was going to purchase the pass through a third party for $80/ person.  This place was fantastic: 2 pools, beachfront, all you can eat and drink, ping pong, volleyball, tennis, game room.  Great place.  Taxi from the pier was $16 for four of us.  Shopping was super cheap at the port too. 
Desserts deserving a special section:
- The chocolate melting cake in the dining room!  Oh. My.  It was amazing!!  Even if you have no desire to even venture to the dining room - you have to go at least once for this.
- The mousse served on Lido deck. They had several different flavors served.  I cleaned the bowl every single time.  So very. very good.