April 2014 - Carnival Victory to Caribbean - Western
An expirence that I will never forget!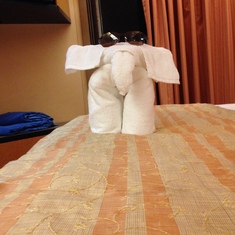 This was our first cruise (my husband and I) and it was amazing. The entire staff were great special the gentleman that was in charge of anything that we needed in our stateroom. "Mr. Mohamed" Every day when we saw him he always asked if we need anything or if everything was ok. His energy is contages, he always had a smile and was happy to serve. Great customer service!!! We really enjoyed their comedy show "Pierce Crews" had us laughing until it hurt. It was a fabulus vacation, everyone was very happy and enjoying themself it was like the entire cruise in the ship was under an magic spell of happines. Carnival Victory you will not regreat it, they are the best!