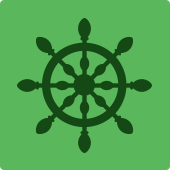 moparwilly
East Norwich,Long Island, New York
Joined 07/2012
Past Cruises
April 2015 - 7 Night Exotic Western Caribbean (Miami Roundtrip) Cruise on Carnival Glory
February 2015 - 14 Night Eastern/Western Caribbean (Ft. Lauderdale Roundtrip) Cruise on Nieuw Amsterdam
Bland, Boring and Disappointing
 Hypnotic...the only way to describe the staff. Although attentive and friendly, the robotic and practiced interaction lacked any passion beyond the routine of the expected.
 The entertainment at night in the main show room was repeated with boring and too loud recorded music,lackluster themed shows, weak vocals and uninteresting dancing...again and again and again. After four nights of this we skipped the shows and enjoyed the piano bar. The BB King themed night spot was a waste of valuable space and the style of music totally inconsistent with the demographics and interests of the average passenger on Holland American. Stick with the piano bar.
 The food in the main dinning room lacked quality, variety or imagination and was so bad it had to be returned on two nights. My wife chose to leave hungry rather than eat the lousy food. Room service is a better choice.
 The Nieuw Amsterdam was anything but new as it shook and vibrated like no other ship we have ever experienced and the amenities showed age and a lack of maintenance. Choose another ship.
Cruise Tips
We missed this port due to bad weather in Grand Turk
Shop till you drop. Do your homework first.
A little dirty to my surprise
Love the history, forget the emerals.
Norwegian Sun
The "happy Hour" at four PM is a great "deal" and fun.
Must take a tour here too. Not much to see or do in port. We toured Panama City before and found this tour inferior in scope and presentation to our last one.
Tere were 11 ships in port on our day, that says it . Good port for the INFORMED shopper. Bargin, bargin,bargin!
As a history buff I found this port fascinating. Stay close to your tour group (you must take a tour). Tour guides indifferent in conducting tour.
Take public transportation to the beach and hotel area.
Following
Cruise Line
Cruise Line
Cruise Line
Ship
Ship
Ship