March 2015 - 4 Night Bahamas (Port Canaveral Roundtrip) Cruise on Carnival Sensation
Worst cruise i have ever been on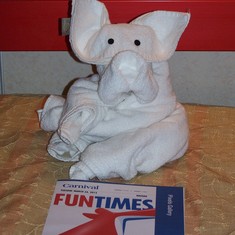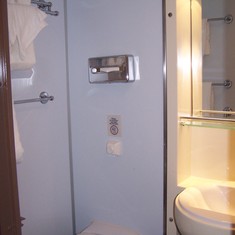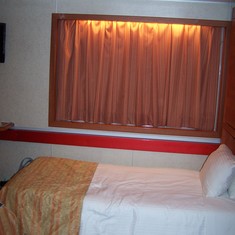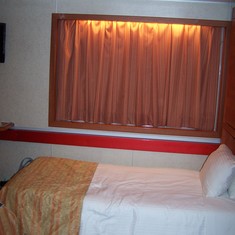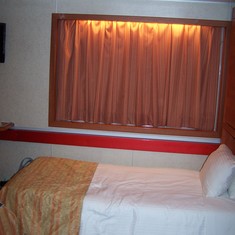 I have been on other cruise lines and Carnival is by far the worst I have been on. As far as cleanliness they are the worst, there is a reason why Carnival always has the most sickness on their cruises because they don't make people clean their hands before going to the buffet; other cruise lines have workers standing at the door with a bottle of hand cleaner to spray on your hands before entering the buffet at all times, Carnival does not service this.
The front desk reg. guy was rude to me twice when I went up to ask about my excursion that I booked on line he made me feel like I was a liar about booking an excursion. I had to pull up my email to prove to him that I had booked it.
We had one night show and the rest of the nights were comedians, we were looking forward to the nightly shows. Plus the one night show they had were workers from the ship, which was a disappointment.
Activities were limited, they didn't have any thing for the adults to do until after 11 p.m. at night then you had to be 18t to go to them, but they had a few out on the deck which the teens were still out there so they more or less took over the activities.
I will give a thumbs up to the dining room servers and the people that cleaned your rooms. I was under the impression that all the cabins had fridges but they don't so were couldn't keep our soda or water cold.
Drinks were way too expensive.
The day when you were at sea it was overcrowded everywhere, if you didn't get a lounge chair early that morning then don't plan on getting one the rest of the day. The hot tubs were full of children all the time, no adults with them and the waterslide was way too busy.
The only thing I did like is that you were allowed to bring water or soda on the ship with you before sailing. And I liked that it only cost $15 to get social internet service but then I went ahead and got an upgrade for $20 more and could surf the net.
The only way I would sail with Carnival again is if I got a giant discount otherwise I would sail with Norwegian