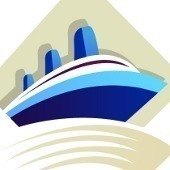 Past Cruises
September 2018 - 3 Night Bahamas (Miami Roundtrip) Cruise on Carnival Victory
July 2018 - 3 days on Royal Caribbean
November 2017 - 7 Night Classic California Coast (Los Angeles Roundtrip) Cruise on Ruby Princess
November 2016 - 7 Night Western Caribbean (Ft. Lauderdale Roundtrip) Cruise on Regal Princess
April 2016 - 7 Night Eastern Caribbean (Ft. Lauderdale Roundtrip) Cruise on Oasis of the Seas
November 2015 - 5 Night Western Caribbean Getaway (Ft. Lauderdale Roundtrip) Cruise on Emerald Princess
Disappointed Thansksgiving
This ship  was disappointing.  Not up to par with the other Princess ships we have been on. Our .exepereince was very unpleasant and no consideration of any kind was offered.  No one cared. When entering the cabin had to ask to have my toilet seat replaced because of the stains/dirt on it. We were without air in our cabin for the entire cruise.  Hotel Manager not available to speak with us when we requested.  We have cruised over the years on more than  50 cruises and have not had any kind of experience as this.
The food was fair.  Nothing special,  Buffet very small, Casino had limited tables open during the day.  Would not open other tables til  9 at  night,  Then you couldn't get a seat til after midnight.  Not accommodating
Very unhappy and disappointed
September 2015 - 7 Night Alaska Inside Passage With Tracy Arm Fjord (Seattle Roundtrip) Cruise on Crown Princess
The Crown Princess is a Jewel
We were very impressed.  The staff was the best from the steward, to the casino and especially the dinning room staff.  They were always very attentive to our needs.
The food was the best that we have had.. It was so good we didn't find a need to visit the specialty dinning.  On the last night we went upstairs to the buffet and had prime rib, it was so good that you could cut it with a butter knife.
This was one of the best ships we have been on and we have done over 30 cruises.
We give them 10 stars
Cruise Tips
You need to go in daylight so people can spend some real time there. Not at night and everything is closed except the Pubs
Cruise Tracy Arm Fjord, Alaska
This is the best part of the trip.