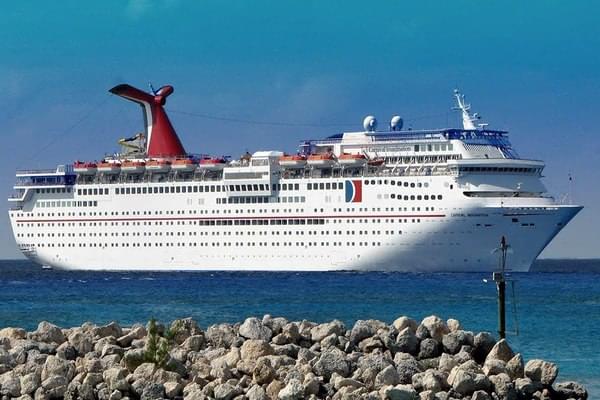 December 2014 - 3 Night Baja Mexico (Los Angeles Roundtrip) Cruise on Carnival Imagination
Great First Experience
I booked this cruise for our first year anniversary and it was awesome. I like different styles of traveling whether it be tough and adventurous, or relaxed and pampered. This service provides an equal of both. The choices of activities paid and/or free makes me curious to see what other cruises to other areas are like.
Here are some specifics of the cruise that I will be specific with:
1. Food was awesome. The fact that even in fine dining night you can order an unlimited amount of food makes it all worthwhile.
2. Room service was awesome. Can't believe it was free. The only thing I'll probably comment on is just to increase the amount of food choices. Otherwise I liked it. (Probably if the cruise were longer I would expect more in all areas.)
3. I like the free on-board activities. Keeping the customers entertained is important.
4. The staff is very friendly. I love when they greet whenever we pass by.
5. When other people pay a good price for something they always expect something higher than they paid for. My expectations are equal to the amount I paid for. I can say that the cruise met a good amount of my expectations in all areas.
6. I believe that excursions and spas are fair price. Expensive but comparable to other places. 
7. The cruise is meant for you to bond over activities and amenities. So if you expect good television movies then think again.
8. My only wish is that internet was cheaper. But then again we didn't go on the cruise to keep updating our facebook statuses and/or just stream online.
9. For the religious people, a cruise is designed (by my opinion) for partying. To expect a conservative experience may be difficult. But at the same time like I said, know why you are there and what activities suit you.
Overall I gave 5 stars because the cruise met my expectations. 
Maybe a good suggestion would be to give first time cruisers an orientation so they don't miss out on awesome opportunities like fine dining (Someone thought that the buffet was the only free food on board til we told them that the fine dining scheduled dinner is also free); and possibly will realize the importance of always bringing their card key.
SO that's it for me. Can't wait for my next cruise. :)