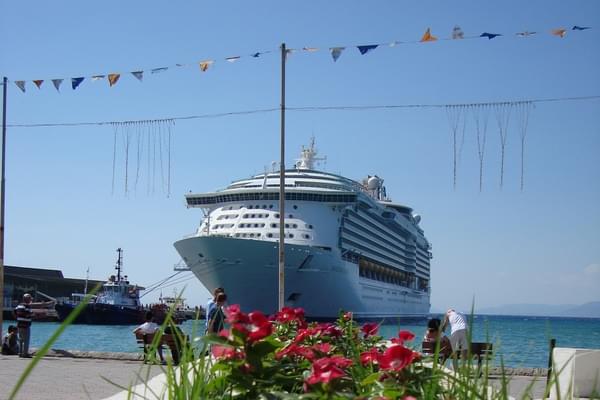 March 2015 - 7 Night Western Caribbean (Galveston Roundtrip) Cruise on Navigator of the Seas
Good cruise
I went with my 18 yr old daughter and her 17 yr old friend for their senior spring break trip. This was our 3rd time to cruise but 1st time for 7 days.  Days at sea were a little long and boring.  Would have been nice to have some movie channels in the room to occupy some down time. Especially on rainy days.
At night, they girls like to sit in the deli playing cards and people-watching.  they were quite embarrassed to be 'carded' and send to the room because of one 17 yr old. I think the age break should be reevaluated.
On Carnival they had free sushi and we were looking forward to something similar but was disappointed that it was only available through the specialty restaurant at an additional cost.
The ice skating show was amazing but thought the song and dance productions were weak. Coming from the dance world we were disappointed in the choreography for the stage shows. Singing may have been a result of bad monitors on stage.
It's been a while, so my memory may be faulty, but seems like Carnival had better late night food variety.  And wish there were chips to go with those deli sandwiches!  :)