March 2015 - 5 Night Western Caribbean (Galveston Roundtrip) Cruise on Carnival Triumph
Never cruising again!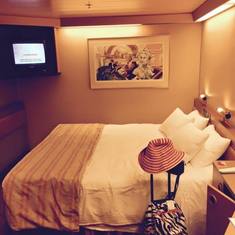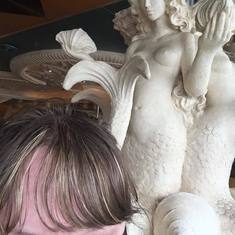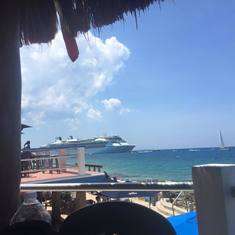 I had been planning this trip for months, and am extremely disappointed! The food was terrible. The entire cruise felt overcrowded and we had to wait in long lines everywhere we went! Our first night I ordered the steak, which was seasoned incorrectly and chewy. The potatoes and carrots were under cooked and the asparagus was soggy! I had called Carnival multiple times before our trip to see what I needed to bring. I am lactose intolerant and was told they had lactose free alternatives on board, but each time I asked was met with a blank stare! The water is filtered from the gulf and very salty! The buffet isn't any better! Room service was "free", but took 2 hours for them to bring us stale sandwiches and cookies! The room was OK, and the room service was amazing, but the entire room shook all night! They allow indoor smoking in the casino which is open and you have to go through the casino to get to the other side of the ship. They even had children in a night club that has people smoking the night before! My nephew and I are allergic to cigarette smoke, and I am disgusted that at this day and age they would still allow it indoors!!! On a freaking boat that you are trapped in for days!!! Next time, I will just fly to an all-inclusive resort! Cozumel was beautiful and had a nice little shopping center, but Progresso should not be a tourist destination! It's a very poor fishing village and the water looks like Galveston! That's what we were trying to get away from! Someone jumped off a few hours after we left Progresso, and we spent all night circling, trying to find the man. The on board entertainment was cancelled and we spent the night in our room. Rented a movie we could only watch one time for $5, and drinking $5 bottles of spring water! We arrived late and didn't get off the boat till 3:30 pm when we were supposed to arrive at 8 am! My boyfriend and I had planned on going into work at least half days, but instead got stuck in 5:00 traffic! Not at all the relaxing vacation I had hoped for. And when I called Carnival to ask for some kind of refund, was told this was not their fault and they would not give any compensation!