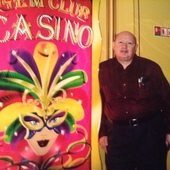 melhammers
Brooklyn New York 11214
Joined 04/2014
Upcoming Cruises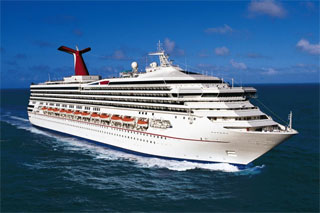 Past Cruises
November 2018 - 11 Night Southern Caribbean (New York Roundtrip) Cruise on Norwegian Gem
11 Night Southern Carribbean Cruise
Overall the cruise went very well and the staff and entire crew were very helpful and I rate the crew outstanding I do not recommend going back to St Lucia or Antigua anymore. I also recommend taking out travel insurance when booking a cruise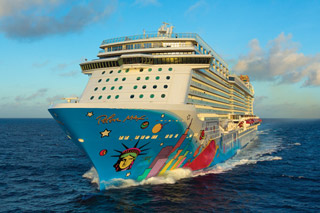 October 2017 - 7 Night Bahamas & Florida (New York Roundtrip) Cruise on Norwegian Breakaway
March 2017 - 10 Night Eastern Caribbean (New York Roundtrip) Cruise on Norwegian Gem
March 29 Norweigian Gem Carribbean cruise
Just returned from 10 day Carribbean cruise on the Gem. The staff was very friendly , the entertainment on most days was excellent but the food in main dining room, buffet and specialty restaurants was not good at all. It needs major improvements.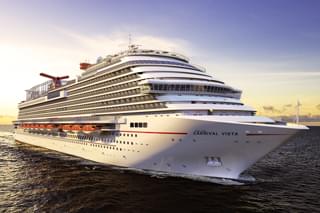 November 2016 - 11 Night Eastern Caribbean Carnival Journeys (New York Roundtrip) Cruise on Carnival Vista
March 2016 - 10 Night Eastern Caribbean (New York Roundtrip) Cruise on Norwegian Gem
March 22,2016 gem cruise
we were not allowed to board until 2 pm due to many guests with gastro sickness on previous cruise. We did nor leave port until 6 pm.  We were not allowed to serve ourselves until the evening of the ninth day. We had to ask for everything in the buffet.even salt and pepper. Room service which used to be free now is $7.95 per order if you did not order specialty dining before cruise there is now an ala carte menu. 
October 2015 - 10 Night Eastern Caribbean (New York Roundtrip) Cruise on Norwegian Gem
Carribbean cruise with Norweigian Gem
I have been on the Gem six times and lately the food is going downhill. Now in order to get dishes that were previously included like lobster tails and escargot yoy have to go to a speciality restaurant and pay $20 to $30 extra per person and even then the food is not great plus even in the specialty restaurant some dishes have an extra charge. In addition it's bad enough that Norwegian raised the tips (service charge) twice in one year and you still have to pay an addional gratuity of 18 percent in the speciality restaurants. This is like double tipping because when you are eating in a speciality restaurant you are also tipping in the dining room where you are not eating.  The excursions are very overpriced. They even discontinued a simple dish at the pasta station like spaghetti and meat sauce. Why?  They should also have trays in the buffet like some other cruise lines have 
Cruise Tips
This is one of my favorite islands and the only reason I gave it only three stars is because we were given only half a day there as we had to be back on board by 12:30 pm as we had to head back home. All my other cruises to St Thomas we were given a full day.
This must be a very poor country as the streets were all broken up and difficult to walk without falling down. Also we were told not to wear camaflouge clothing as it is against the law there and are subject to a fine or imprisonment
This was the nicest island that we visited during this cruise. We took the sightseeing tour by train and bus which was very good and included free drinks like rum punch or pina colada. I recommend this excursion
The Gem did not dock near the stores The two other ships in port docked right near the stores while we had to pay five dollars each for taxi to take us near the other ships and shopping.
I live in New York and I love it
They only gave us time at the end of the day. Been here many times before and decided to stay on the ship.
This island was very similar to St Lucia as the streets were all broken up and dangerous to walk on. Again, we were advised not to wear camaflouge clothing as it is against the law and you are subject to fine or imprisonment
Norwegian Gem
If your prone to getting seasick pick a cabin on a lower deck like deck 5 in the middle of the ship. Do not overpack like I do. Half the clothes I bring I do not wear. Get back to the ship on time or they will leave you and take your passport and credit cards with you so you will be able to get home by air
Norwegian Gem
Be aware that there is a service charge of I believe is $7.95 every time you order food or beverage to be delivered to your room
Norwegian Gem
There should be more places to smoke. One side of the pool deck should be for smokers like it used to be. Cigar smoking should not be allowed anwhere
Norwegian Gem
The soups in the Buffet were terrible. Please improve on them. Please include spaghetti and meat sauce at the pasta station like you used to have on all my other cruises on the Gem. Please include Chinese dishes in the Buffet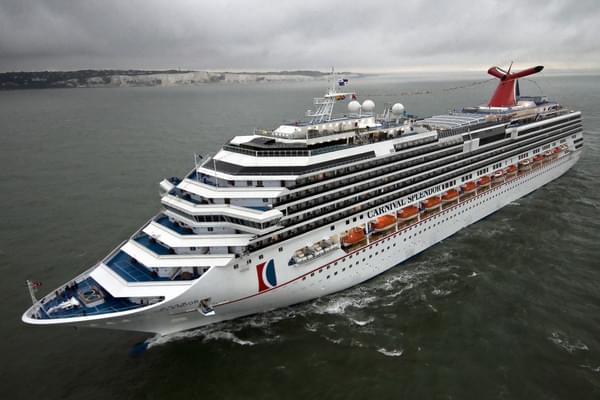 Carnival Splendor
Food in the buffet was not good