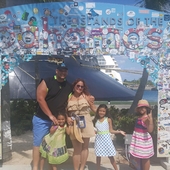 Upcoming Cruises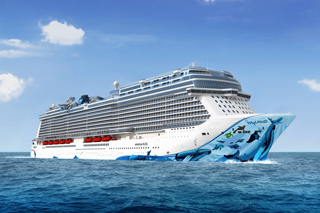 Past Cruises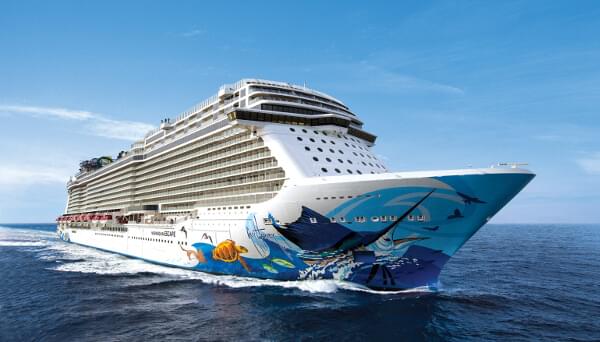 September 2017 - 7 Night Eastern Caribbean (Miami Roundtrip) Cruise on Norwegian Escape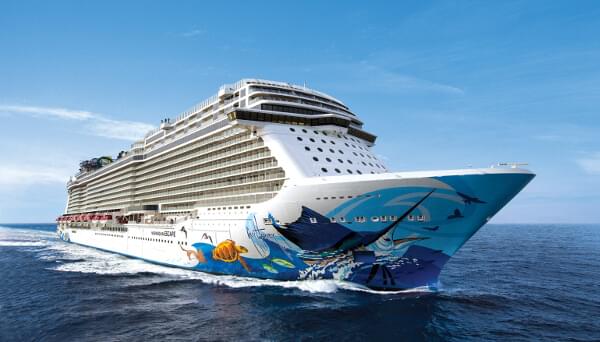 February 2016 - 7 Night Eastern Caribbean (Miami Roundtrip) Cruise on Norwegian Escape
Best vacation ever!
Everything was amazing during the entire trip from check in at the port of miami to the disembarkation process which is so organized. At the terminal they serve complimentary coffee, water, and juice while u wait, which was about 30 minutes. We registered the kids at the Splash Academy as soon as we boarded , which is very convenient,  the kids love the splash academy they do all types of themed activities with them , face painting, circus games, pirate day, Hollywood stars, balloon puppets,  etc. We ate at the garden cafe buffet breakfast everyday and always found tables , and we were a party of 10! You just have to look, don't be lazy! They have all types of food and different themes, asian, infian, seafood,,etc. And there are servers walking around the garden cafe taking your DRINK ORDERS as well!  There is soft serve ice cream cone machines all day and night! And hard ice cream with toppings which you may request as well. We ate at all the complimentary restaurants Manhattan, taste, o'sheehans, and Savor.  They were awesome! Yes it takes about 2 hours from start to finish, but for a group of 10 including 3 kids and drinks and 3 course meals,,I would say that's excellent!  Everyone was so friendly, there was even a wine expert who comes to the table and pairs your wine with the food. The manager at Savor came over to check if everything was ok, he even ordered dessert for the kids. On my birthday they brought a cake and sang happy birthday!  Service was exceptional everywhere we went.at the pool we never had a problem finding chairs for all of us! And we never got up early to save chairs btw. We always went out around 10am and found lounge chairs in the pool area, and bartenders going around the entire pool area.. we spent most times in the jacuzzi and they would come and take our drink orders there and keep refilling them as well. And this was with the ultimate beverage package!  Drinks were strong, there was every kind of liquor and they even suggested different drinks.there is a jacuzzi for kids and adults and another for adults only. And the main pool is for adults only until 5pm, but there is also a kids pool next to their splash area.  The water slides are awesome,  the requirements for the aquaracer and yellow slide is 40 inches and 2 people can go down at the same time, for the aqua loop slides it's 48 inches and 99 lbs minimum and 300 lbs maximum.  The aqua loop drop down slides were open every day from 10am to 6pm. There are also 2 Jacuzzis and the grotto in spice h2o which is mostly  empty in the evenings.  The sail away parties are the best, the cruise director comes out and dances with the crew and it's so fun! Our room steward was amazing.  He would put chocolates on the bed, have ice in the bucket everyday, restock everything,  and even tucked my daughter's teddy bear in her bunk bed. He even greeted us by name each time we were in the hallway.  2 of the bartenders at the pool bar were from the Epic and recognized my husband, ,even after a year! The ropes course is so thrilling and scary but fun to do, I actually walked the plank and did the zipline. We love every part of this ship, from the skyline bar,o'sheehans wings, the video arcade, food republic, the waterfront, district Brewhouse to the selfie camera stations! Lol. Our cabin was an interior for 4 people, but we only went to change for dinner and sleep, so the rest of the day we were outside,discovering and enjoying the ship. I seriously don't understand any of the negative reviews on here at all. It's a gorgeous ship with excellent food, entertainment and service.  The only ones who got a welcome back to the ship at every port were us! They had fresh beach towels, little cold washcloths with scented oil, ice water, juice and music and dancing of course waiting for us ! Oh, and at the garden cafe for breakfast as we entered, they sang and clapped and played a little guitar....it was the best "good morning" happy happy we could've ever gotten! We are Norwegians for life, as we love feeling free to dine where we please, when we want, dressed how we want! It's our vacation, and we made the most of it. Love the Escape! Sad to leave and miss it already. .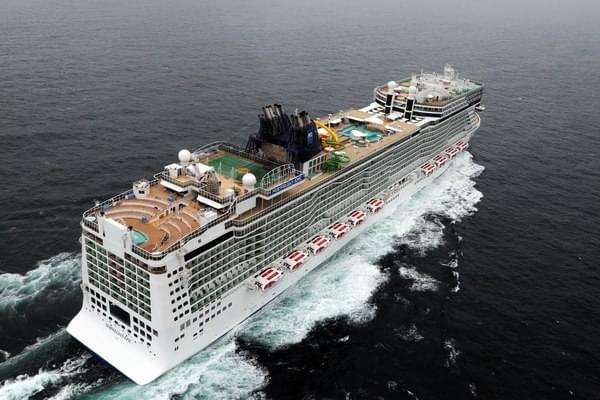 March 2015 - 7 Night Western Caribbean (Miami Roundtrip) Cruise on Norwegian Epic
Another EPIC Vacation!
this was our 2nd time on the EPIC, we went last year as well, but this year we were a group of 16 people. I can honestly say that we chose the perfect ship to have such a large group of all ages, as there is something for everyone. the kids LOVE the splash academy so much, they spend all year talking about the counselors and how much they miss them, and saw some of the same counselors this year again! honestly, they are the best people to deal with kids, and have so many creative activities for them to do each day and night! its great to know they are in good hands! I found that the ship is still in perfect condition, everything in working order, all staff very attentive, some of them went out of their way to please us, and even recognized us after a year! we chose the EPIC again because we loved everything so much last year, the waterpark and we wanted to see things we didn't have time for last time. the waterpark, pools, Jacuzzis are still amazing, the music, dancing and activities by the pool are always entertaining. the inside cabins are perfect for us as we are never there cause there is too much to do on the ship, so cabins are perfect for showering and sleeping, plus they were close to academy for dropping off/picking up kids! the food was always changing and excellent everywhere we went from the buffet to manhattan to taste to o'sheehans...we loved revisiting the Noodle Bar (yummy potstickers), Wasabi (best sushi/sashimi ever), having made to order Nutella crepes even and went to Shanghai restaurant for the first time (loved the chicken and shrimp noodles) and discovered you can order all you want off the menu, which is great for just $15 cover charge! this time around we did the Cirque Dreams and Dinner and it was SPECTACULAR!!  I mean, there are no words really, you are just astounded at what they do in such a space, truly incredible! I recommend that to everyone, it is worth more than 39 dollars....we also went to Nickelodeon's Slime Time Live and it was so entertaining, funny and has audience participation..i also took my youngest daughter to Nickelodeon's Pajama Jam Breakfast and it was awesome!! Dora, Diego, SpongeBob, Patrick, and the Fairly Oddparents were there, along with the Nick team, of course and it was amazing! breakfast buffet included was the best breakfast and a photo with characters was included! Blue man group was phenomenal as always, legends was great, they are identical to the real life singers, wow!! we went to visit the bridge viewing room on our last day and its very interesting to see and the view is great as well. I honestly don't understand and cant believe ANY of the negative reviews I have seen before. everything was more than perfect and I love the epic and Norwegian cruise line, there is nothing better than freestyle cruising to me, where you can go eat when you want, wherever you want and dress as you want! its on your terms! it works best for my family. also, the 3 ports we visited were great! Jamaica we went to Dunn's river falls and climbed up the river, which was a once in a lifetime experience! I had waited many years to do it, and it was better than expected. Grand Cayman tender was very easy, short boat ride to dock, and did the Trolley Roger tour which is very informative about the island, then went to 7 mile public beach which is gorgeous, clean, clear, great food and local beer. Cozumel was great also, we took a taxi and went to Paradise beach club which is only $3 per person to enter, and you have access to pool, lounge chairs inside pool and around pool, changing rooms, restrooms, beach, pier, chairs and umbrellas. plus, delicious nachos, tacos and drinks! (which are extra) This is truly the way to travel, you have your transportation, hotel, food, drinks, and entertainment included for 1 price. and yes, some things are extra, but its not NECESSARY, its OPTIONAL. to me, its all worth it! We are definitely Norwegians, and are already booked on the Escape in November! cant wait to cruise like a Norwegian again!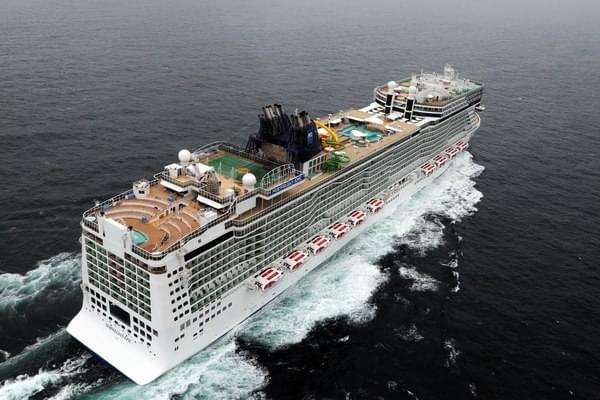 March 2014 - 7 Night Western Caribbean (Miami Roundtrip) Cruise on Norwegian Epic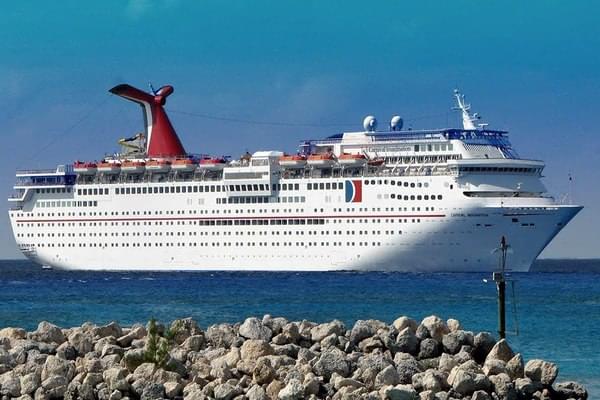 May 2013 - 4 Night Western Caribbean (Miami roundtrip) Cruise on Carnival Imagination
Cruise Tips
Take a taxi tour , negotiate price, they are very nice and informative.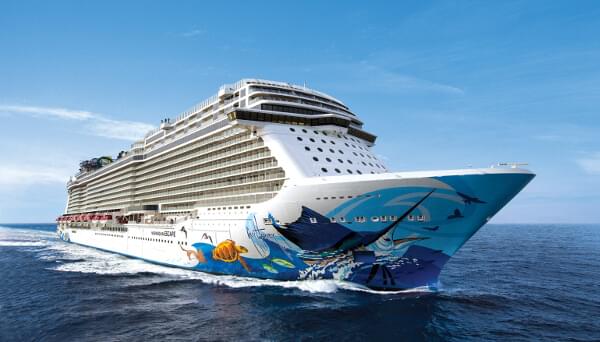 Norwegian Escape
Best ship we've ever been on! Beautiful, great service,,lots of activities
Magens bay is gorgeous. Family friendly, great views on the way there while going over mountain
take a taxi, go to a beach club, went to paradise beach club, great location and cheap.
quick tender ride, gorgeous island, clean, small town feel. 7 mile beach is beautiful
go to dunn's river falls, its an amazing experience and to the ocho rios beach right in front of ship, only $3 to enter, quiet peaceful beach
i live here, so its always great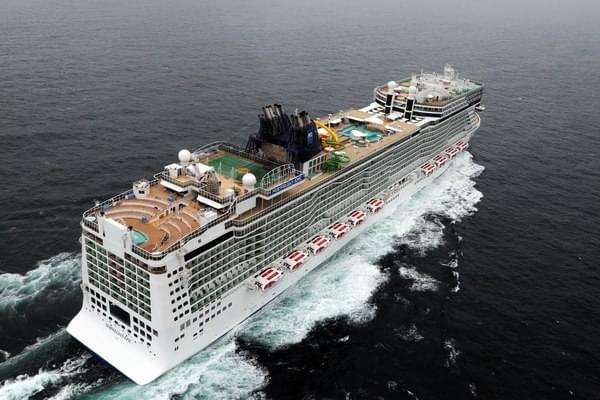 Norwegian Epic
I'd suggest bring beach bag onboard with you, cause room and luggage wont be ready till late afternoon, take soda/water bottles to put in room fridge, and be patient with elevators,keep in mind there are over 4000 people aboard, we never waited long and were a big group, took a few minutes sometimes