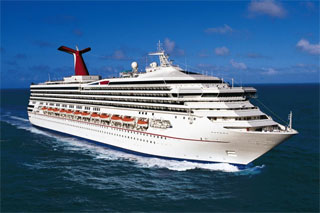 August 2016 - 5 Night Western Caribbean (New Orleans Roundtrip) Cruise on Carnival Triumph
Okay but not my fav.
Ship is kinda small. But layout is kinda bad. hard to get to the main dining room paris. first floor did smell like poo a little. toilets are super loud lol.
food wasnt all that. no theme in my opinion and buffet fruit is always gone bad. buffet closes for a long time and only burgers pizza and deli are open. not good if you want healthier options. no fruit. or desserts except ice cream and frozen yogurt that tastes just like ice cream, actually its soft serve. staff is nice, but not at buffet. ports were great.  entertainment is not all that. actually spent a lot of time bored. the pictures system is horrible! you have to dig through tons a pictures to hopefully find yours. wish they had a better systems like albums or by stateroom. it was ridiculous.  atrium felt too small. sports decks is ok but small. nice water slide. min. golf was nice. arcade was fun. casino reeks of cig smell. had to go through to get to the aft part, had to cover nose. all in all ok but not great. steward was friendly and staff in main dining rooms are top notch!
breakfast buffet had a good selection. dr. seuss activities and parade was super fun. green eggs and ham breakfast was cool! pools were always packed.