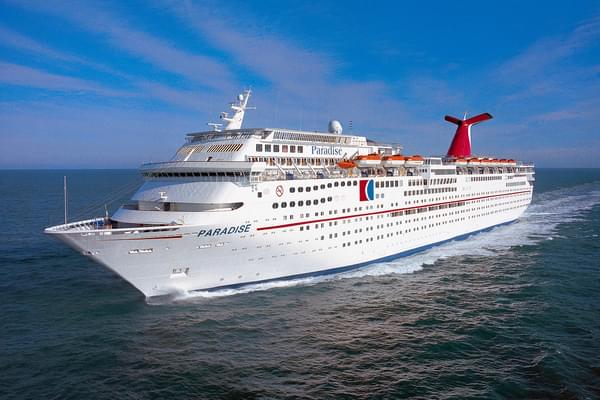 Carnival Paradise
Sail Date: November 20, 2014
MY PERSONAL EXPERIENCE PAST AND PRESENT
Much to my AMAZEMENT, our cruise experience was terrific.  Carnival has taken a lot of negative feelings I had,  and turned them into I WILL TRY THEM AGAIN.
I have taken several cruises on Carnival Cruise Ships. My first was filled with young people drinking and becoming obnoxious and sick all over the ship. 
My second trip took much the same course and I wasn't happy with the food.
Because of the price, and the Tampa departure, along with the availability of space, I reluctantly decided to take my daughter, twin grand daughters and my self on my recent trip to Mexico.
I can only say THANK YOU.  There was nothing (other than being stuck in the fog for several hours delaying our arrival) that I can say negative about our experience.  FIRST THE PRICE was unbelievable.  The food was good.  The staff very accommodating.  The layout of the room for 4 was very accommodating. AND the way they handled our delay on arrival with sufficient food, entertainment, and courtesies extended while we waited.  I WILL use Carnival again in hopes they continue this upward swing.  By the way, the fog was great.  I was probably one of the few that yelled yippee when the Captain announced our late arrival into Tampa.  I did not have to go to work that day.  Thank you again!!
Nancy Grundy
Parrish Florida