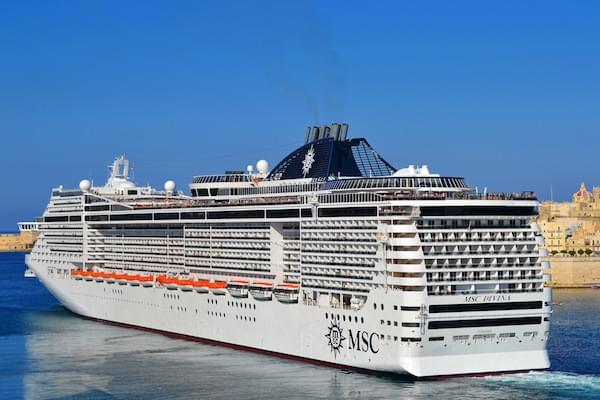 August 2016 - 7 Night Eastern Caribbean (Miami Roundtrip) Cruise on MSC Divina
Very nice ship and staff!
We very much enjoyed this cruise. It was our first time on MSC so we were a bit skeptical. The ship itself is top notch. Fairly new and very elaborate in it's decor. The only things we were dissapointed in with the ship was not being able to access the bow of the ship. Every other ship we had been on, it's possible to see the outside of the front of the ship. Also our room was on the 13th floor directly under the buffet. This made it really noisy at night hearing all the carts rolled around. The staff exceded our expectations. Our room attendent checked on our room at least 3 times per day and kept everything very well stocked. He always asked us if we needed anything. The dining room staff were very friendly and met our request without hesitation. We had to go to guest services a couple times and they took care of our problems immediately. The door on our closet broke, we told our room attendent and it was fixed within the hour. Also the entertainment staff were very friendly and exciting to be around. The food in the dining room was very good. I would say comparable to other ships. The buffett was very good in our opinion. Not as americanized as other cruise lines, but had lots of ethnic options and the food seemed to be a higher quality than other ships weve been on. The pizza was outstanding! We ate it everyday! The shows were awesome. With the ship being mostly European guests, we noticed being cut off in line a lot and people just being rude. I guess that's just different cultures. Two things we didn't like was that loud music was played in most outdoor areas. It was hard to find a quiet place to relax and read a book which is the other thing we noticed that there wasn't a nice quiet study or library to read. The library on board had about two shelves of books and filled with conference room seats. Not very comfortable or inviting to relax in. As far as ports and excursions. We skipped the pricey onboard excursions. When we got to St Martin we opted for one of the tours offered locally. $25 / person to take us on a tour of the island. We felt it was a waste. They gave us very limited time at each stop so most of the time was spent in a hot van touring poor areas. Next time, we would just take the $7 water taxi to phillipsburg and stay on the beach. Next port was San Juan and it was our favorite port by far. We toured Fort San Cristobal for $5 /person and it was very interesting. The fee also included the other fort that is within walking distance. We walked around old San Juan and saw some beautiful spots. We loved the island. Next port was Nassau, Bahamas. Not very impressive to us. Junky and the people were very pushy for us to buy from them. We didn't feel very safe venturing away from the shops so we only stayed for an hour then returned to the ship. Embarkation and Disembarkation went very smoothly. Over all MSC wasn't our favorite cruiseline but it was enjoyable and we will possibly cruise with them again because of their children cruise free policy and their lower rates.